How to Get a Duplicate Title in Vermont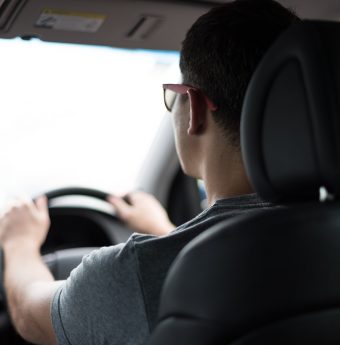 Do you need a duplicate title for your car in Vermont? You're not alone. Every day, drivers from all around the state are faced with this challenge. But luckily, getting a duplicate title doesn't have to be as hard as it might seem! In this blog post, we'll go over everything that you need to know in order to get your hands on a new vehicle title and make sure that you are compliant with Vermont law.
If something happens to your document, you will file a Vermont title replacement application.
What could happen? A lot of things!
Damaged beyond legibility
Lost during a move
Stolen
You'll want to get the title in order if you ever plan to transfer ownership, given the vehicle is 15 years and newer. This is your legal document showing you have ownership of the vehicle. Without it, you can't sell, donate, or complete your vehicle registration or renewals.
Below, you'll learn how to get a duplicate title in Vermont.
The Vermont Duplicate Title Process
Vermont requires you to replace a car title if lost, damaged, or stolen.
You can replace your title in person at a local Vermont Division of Motor Vehicles office/location. Or, process the same paperwork and submit it by mail or at a DMV kiosk.
You'll need to file the Duplicate title Application (VT-04).
Then, meet these requirements:
Be either the vehicle owner, legal owner, representative
Have a signed Power of Attorney
You will pay a $35 duplicate title fee when you file this document.
Important note: You cannot submit highlighted documents to the MVD (they will reject them).
Other items you may need:
Driver's license or ID card
License plate number
Vehicle's VIN, make, model, and year
Vehicle's registration proof of ownership
Any lien details and power of attorney (if applicable)
While these items aren't entirely necessary, you may want to have them on hand in case you need to process other items at the DMV. These documents also prove handy if you're making corrections.
Replacing/Duplicates In-Person
Replacing a title in person requires you to:
Locate your local VT DMV
Show proof of ID
Provide an odometer reading
Submit your form
Pay the application fee
Your Vermont title replacement request is processed on location. If you have a lien on the title, you'll need a signature from the owner. Else, consider both going to the DMV.
The document will arrive by mail in about a week or two at the address listed on the application.
Replacing/Duplicates by Mail
Rather not go to the DMV and do the process by mail?
You will:
Complete the paperwork (listed above)
Include the vehicle description & odometer reading
Include a check or money order for the fees
Complete photocopies of your license and registration
These documents go to the Montpelier office:
120 State St
Montpelier, VT 05603
Your new title should arrive by mail in about a week or two.
Replacing/Duplicates at a Kiosk
You will find DMV kiosks throughout the state of Vermont. Here, you can get a duplicate title, given you provide the appropriate information and payment.