How to Get a Virginia Driver's License: The Complete Guide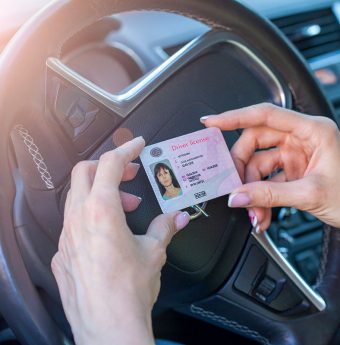 Need to know what's required to get a Virginia driver's license? You're in the right place.
To begin, a Virginia license is required for anyone wanting to drive legally on state roads and highways.
The license application process doesn't take long if you have the appropriate paperwork and time needed when visiting your local VA DMV.
How to Apply?
The process in this article assumes you're an adult applying for a new license or have a provisional license as a teen through the state's GDL program. If this doesn't describe you, see our learner's permit and/or provisional licensing guides to begin the steps through the graduated licensing program.
Ready? Let's begin.
To Get a Virginia Driver's License, you must have the following requirements:
This guide assumes one of the following:
You're an adult and want to apply for a new license
You're transferring an out-of-state license (within 60 days)
Your old license expired. You allowed it to lapse renewal/reinstatement
You're holding a learner or provisional license (going through the GDL)
If one of these describes you, you can apply for a new driver's license by visiting the Virginia Department of Motor Vehicles (DMV). You'll submit the appropriate paperwork, pass your required tests, and pay the appropriate fees to get your VA license there.
You will also need to complete one of these requirements before applying:
Have completed a driver's education course
Have held your learner's permit for 60 days or longer
The driver's education course is typically shorter if you want to get your license faster. Check with local providers or browse for driver's education courses online. Otherwise, complete the learner's permit application and wait out the 60-day duration.
When you're ready, you will complete these steps to get a Virginia license:
Complete the Virginia Driver's License Application (DL 1P)
Provide proofs (if under 19):

One identification document
One legal presence document
2 VA residency documents (less than two months old)
1 SSN document

Provide proofs (if 19 and older):

One identity document
One legal presence document
2 VA residency documents
1 SSN document

Pass your tests:

Vision
Knowledge
Road

Get your photo taken
Pay the licensing fee:

$4 per year (based on eight years)
Eight years: $32 fee

Get your license
Related Read: How Long Does it Take to Learn to Drive?
The written/knowledge test examines your understanding of road rules and signs. You can practice using the state's license manual. Or, take an online practice test to improve your passing chances.
Test details include:
Correctly answer all questions about traffic signs
Correctly answer 80% of the general questions
$2 retake fee (within 15 days)
Failing 3x requires you to retake a driver's ed course
The road test examines your ability to control the vehicle and adhere to signs and commands. This may include your ability to change lanes, maneuver the vehicle, park, and more. You must pass this test before Virginia issues your unrestricted driver's license.
Bring these when you do your road test:
Current registration
Proof of a completed driver's ed course or Car Maneuvers Observation Record (CSMA-19)
Your vehicle
Check with the local DMV as you may need to see if you can request an appointment for your test. And, note that your vehicle must have VA auto insurance when taking this test. You will need to wait two days if you fail the road test – failing three times requires you to redo driver's ed.
Congratulations, You're a Licensed Driver in Virginia
Submitting these documents, taking these steps, and passing the tests will grant you a driver's license in Virginia. Keep note of your license expiration date, as you'll want to renew a VA license as it draws close. Failing to renew on time can result in loss of driving privileges.
The open roads of Virginia are now yours to explore. Enjoy yourself, and happy travels!