How to Transfer a Car Title in Virginia?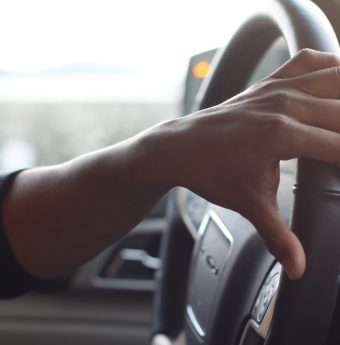 You will need to visit a Virginia DMV office and file an Application for Certificate of Title and Registration (VSA 17A) while showing proof of ID to transfer your car's title. This process doesn't take long if you have documents and payment ready.
Usually, you will receive a temporary vehicle registration card after submitting the application and paying the fee. Your permanent card should arrive in the mail within 10 business days. Be sure to keep your temporary registration until you get your permanent one.
Transferring the Title
Transferring the title is necessary if selling or buying a vehicle. You'll also need a title transfer if gifting, inheriting, or donating your car. This article shares the title transfer process as a buyer or seller. Plus, extra details about transferring from out-of-state.
Keep reading to learn how a Virginia title transfer works.
Title Transfers in Virginia: Step-by-Step
A title transfer is simple, with both parties present and paperwork ready. The transfer should happen within 30 days of the transaction; else, you may need to pay a late fee. Every vehicle transferred requires a safety (emissions) inspection done at a local VA DMV.
Note: If you need the title, but it's lost, damaged, or stolen, refer to our title replacement guide before you can begin the title transfer process.
Ready? Let's begin!
Private Vehicle Transfers
The title transfer includes the following if it's bought or sold through a private sale:
Exchange the title with:

Valid safety inspection
Odometer reading
Proof of sale

Bill of sale
Vehicle Price Certificate (SUT 1) if over 5 years old

Lienholders: Fil the Transfer of Certificate of Title with Lien (SUT 4)

File the Application for Certificate of Title and Registration (VSA 17A)
Show your personal documents:

Proof of ID
Proof of insurance
Proof of current VA address

Pay the $15 title transfer fee
Pay the 4.15% SUT tax or $75
Pay any extra fees

Electric Vehicles: $64
Exemption: Purchaser's Statement of Tax Exemption (SUT 3)
When you're ready, Head down to your VA DMV and complete the transaction. Use our VA DMV finder to select an office nearest to you.
Dealer Bought or Leased
Dealerships handle the title and registration most times though you may choose to submit this information yourself. You will repeat the same process as above once they provide the documents. Follow the vehicle registration guide once you're at the DMV.
When registering, new vehicles require a Manufacturer's Certificate of Origin or Statement of Origin. You'll file the VSA 1A form and provide the rest of your details.
Out-of-state Vehicles
Bringing a vehicle from out of state requires it to be titled and registered within 30 days. An emissions test is required before you register the vehicle. You'll then file the VSA 17A form, provide current VA proof of residency and insurance, and pay fees/taxes as you would in-state.
Your documents

Driver's license or ID
Auto insurance
Proof of VA residency

Vehicle documents
Out-of-state title or registration
Emissions/safety certificate
Proof of sales tax
Applications
Title Application (VSA 17A)
Payments

$15 title transfer
4.15% tax (if applicable)
These documents are then handed to your DMV rep and processed. You can go ahead and register the vehicle. Congratulations, you're now registered in VA!
Gifted and Inherited Vehicles (and Substitutions)
Gifted vehicles are marked GIFT on the title but require a SUT 3 form if the vehicle goes to a spouse or child. The registration is then done in person at a local DMV. Inherited cars do not need the SUT 3 filed, though will need the title and death certificate when transferring.
Standard fees, documents, and proof of ID, insurance, and title apply.
Substitute titles are available upon request. You will file the VSA 66 form, show documentation, provide the title, and pay the $15 substitution fee. This process also works for changing driver information or removing a lien from the title.
Virginia Title Fees and Taxes
Typical fees include:
Title Transfer: $15
Replacement Title: $15
Substitute Title: $15
…plus, applicable county and state taxes. Refer to the VA's DMV site for additional information about applicable fees. Or, give your local office a call.
Need to Register Something Else?
Thinking about riding a motorcycle? What about boating? Read our Other Vehicle Registration Guide for more details.
Conclusion
That about covers it! Now you know how to complete a vehicle title transfer in Virginia. Be sure to have your documents ready, pay applicable fees, and follow the process outlined by the DMV. Remember, if you need help, don't hesitate to contact your local VA DMV office for assistance. Good luck!