How to Do a Vehicle Registration Renewal in Washington?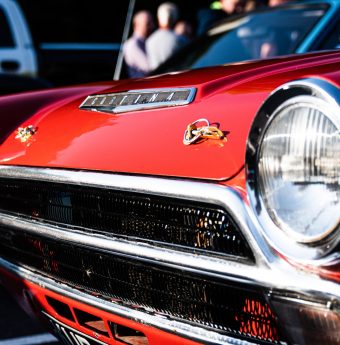 Washington residents will renew their vehicle registration every year before it expires. This process takes place at a Washington Department of Licensing or online. The WA DOL sends every registered driver a renewal notification stating when their deadline.
To renew online, drivers must submit their name, address, date of birth, license plate number, and vehicle identification number. They will also have to provide the current odometer reading for the car. Once all required information is submitted, payment can be made using a credit card or electronic check.
In this guide, you'll learn:
How to renew using the in-person, online, or mail options
Your expected forms and fees when processing the renewal
Ready to get everything set for another year of driving? Let's get into it!
Your renewal notification notes the deadline, expected fees, and if you'll need an emissions test. Keep this information as you'll bring it with you to a DMV or use it when processing the renewal online or by mail. You may call or check the website for your renewal notice if you've yet to receive one.
How to Renew Your Car's Registration and Tab Online
Renewal is possible if your registration is current or not expired. Your address needs to be current, too. Plus, you'll need an emissions test if applicable (see below). With these covered, follow these steps:
Visit the WA DOL site
Enter your vehicle information

License plate #
Last name or last 4-digits of the VIN

Enter your driver's license number
Confirm the details and:

Pick mail or in-person
Pay the renewal fee
Print your receipt
Need your renewal done faster? Check out Washington's License eXpress service where you can find information about your registration, renew or replace tabs and decals, and more. This comes with a convenience fee but is great if you're running low on time!
How to Renew Your Car's Registration and Tab In-Person
Go to a WA DOL office
Provide your (applicable) Emissions Test Result
Provide your Renewal Information

Option #1: Renewal notice
Option #2: Current registration cert

Show your Proof of ID
Show your Proof of Residency
Pay for your Registration Renewal
The in-person renewal shouldn't take long but do expect a short wait. Call ahead to check availability and timing if you're in a rush. You're good to drive for another year after completing these actions.
How to Renew Your Car's Registration and Tab by Mail
Mail renewals are possible if your info on the notice is up-to-date and you have paperwork from the (applicable) emissions test. With these, you'll send documents and payment to the address on the notice. Your registration/tabs should show up in 5 business days else call or go online to check.
Renewal Fees in Washington State
Renewal (tab) fees vary by your vehicle's type, weight, location, and other factors. You can use the WA DOL Fee Calculator to get an exact number of what you'll pay.
The calculator requires:
Your plate/decal/metal tag #
Your last name or last 4 digits of the VIN
Otherwise, refer to your renewal notice as this slip details what you'll expect.
You may need new license plates if the vehicle changes ownership. This may result from a private sale, gift, or inheritance. If this happened, expect to process and pay for the plate fee when renewing.
What Happens if You Let Your Vehicle's Registration Expire?
There are no late fees if you miss the renewal deadline, but driving with expired tags can lead to serious consequences like a suspended license!  It's also important to note that WA DMV will not refund fees when renewing after the expiration date. Also, be sure to replace license plates if they expire since expired plates are illegal and can lead to a ticket.
If your vehicle registration expires and you fail to renew it, consider contacting the Washington Department of Licensing for assistance in understanding any applicable penalties. You may also be able to transfer the registration to another vehicle, such as when gifting, donating or inheriting a vehicle. If this is the case, you can expect to process and pay for the plate fee when renewing.
Does Your Vehicle Need an Emissions Test Before Renewal?
Your vehicle may require an emissions test if you live in the following counties: Clark, King, Pierce, Snohomish, and Spokane. These tests are conducted every two years and sent to your WA DOL office.
Refer to your renewal notification to learn if your vehicle requires an emission test.
Lost, Stolen, or Damaged Titles and Tags
You never know what can happen to your vehicle's documentation. Sometimes they're lost during a movie; other times, they become so damaged that they're unrecognizable. It's not uncommon someone steals them, too! If this is the case, refer to our Title Replacement Guide to get these items sorted.
Conclusion
Renewing your vehicle is important for keeping its registration status active. It's also a great way to keep up with the latest emission tests, if applicable. Lastly, it's always possible to have an issue with lost or stolen documents and tags so we provide helpful resources on how to get replacements. Taking these steps will help you stay in compliance with all local and state laws. Thanks for visiting DMVConnect, we look forward to helping you with your vehicle renewal. Have a great day!