How to Transfer a Title in Washington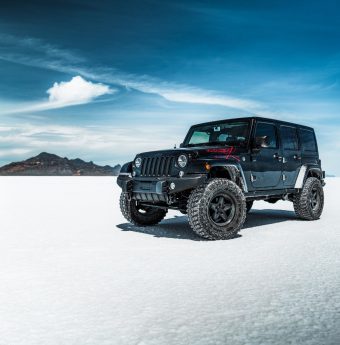 If you're a driver in Washington, there's a good chance you'll need to transfer your title at some point. Luckily, it's not too difficult – here's how to do it. First, make sure you have the following documents on hand: your title, proof of insurance, and proof of registration. You'll also need to pay the transfer fees – which vary depending on the county where you live. Once you have all that ready, go to your local motor vehicle office and fill out the appropriate paperwork.
Whether you're gifting, inheriting, or selling/buying a vehicle in Washington, you'll need to transfer the vehicle's title to provide proof of ownership. Luckily, this process is very simple with a few basic forms and requirements.
Your basic steps include:
Completing the title's information
Completing and filing a TD-420-065 form
Removing the license plate
Reporting the transaction
You can do the title transfer in-person, online, by mail, or through Washington's eXpress site. The following guide shares the exact details of what's done with each method. Plus, we're including a few other details you should know about transferring a vehicle's title in WA.
Washington Title Transfer: Step-by-Step
The title transfer happens in-person at a vehicle licensing office which is different than your WA DOL location. Keep this in mind if you choose to visit! Anyone coming from out-of-state will need a WA license before registering the vehicle. You'll mostly follow the same procedures.
Don't have the title on-hand because it was lost, stolen, or damaged? Follow our title replacement guide to get this in order asap as it takes some weeks before you'll receive it!
Dealer-bought or leased vehicles are typically processed by the dealership. If the dealer doesn't provide this service, or if you want to process the documents on your own, follow the procedure. Everyone else will follow the steps below if purchasing a vehicle through a private sale.
Title Transfers from a Private Sale
You should be aware that you need to transfer the title within 15-days of the sale. Otherwise, you may face a $50 fine and $2 per day for each day afterward (totaling $125).
Exchange the signed & notarized title

Both parties record IDs
Get an odometer disclosure (if:)

Older than 10 years old
In counties: Clark, King, Pierce, Snohomish, and Spokane

Remove the license plate
Or: Get the lienholder's authorization or removal

File the paperwork

Seller: Vehicle/Vessel Bill of Sale (TD-420-065)
Buyer: Vehicle Certificate of Ownership (Title) Application (TD-420-001)

Notarized or witness by a DOL employee

Buyer: Bill of Sale (TD-420-065) if:

Ownership has been less than 90-days

Show your personal documents

ID
Residency

Pay the $12 title transfer fee and applicable fee/taxes
Search for a vehicle licensing office and drop-in to complete the title transfer. Otherwise, you can mail these (notarized) documents and your payment to the address listed on the paperwork. You should receive your title within 10 weeks unless expedited using the eXpress service.
Selling a Vehicle
The selling process is largely the same having you record the license plate number, VIN, buyer info, and creating a bill of sale (TD-420-065 form). Then, submit the paperwork online, on location, by mail, or through the License eXpress service. You'll pay $8.75 when filing.
Gifting or Donating a Vehicle
The title transfer is, again, like buying a vehicle through a private sale. You'll file a Bill of Sale form, pay sales/use taxes (if applicable), and a $12 title transfer fee. Gifting the vehicle is this process except you're submitting the Bill of Sale to a licensing office.
Donating a vehicle is the same process as gifting.
Title Fees and Taxes
Vehicle and services fee vary by the type, weight, and several other factors. Your best option to get an understanding of what you'll expect to pay is by contacting your local DOL office. They can provide a complete run-down of the fees and taxes per your vehicle.