Wisconsin Car Registration: A Hassle-free, Step-by-Step Guide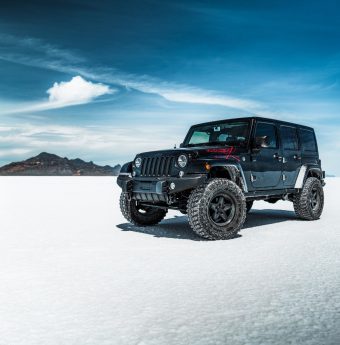 Completing a license plate and registration identifies the vehicle and traces ownership. Whether you want to buy or sell a vehicle, or simply drive on state roads, you'll process a Wisconsin car registration.
Wisconsin has a variety of plates and registration stickers depending on your vehicle type, use, and special interests – like:
Annual Registration – Full year, for most vehicles
Biennial Registration – Even years, for cycles, mopeds, and low-speed vehicles
Quarterly Registration – January – March, April – June, July – September, and October – December, reserved for vehicles over 8000lbs
Consecutive Monthly Registration – Min 3mo registration, for special use
Most registering a vehicle in WI will process an annual registration. You'll have the option to register in-person or by mail depending on your availability and meeting certain requirements.
This guide shares what steps taken when registering through the Wisconsin Department of Transportation (DOT) and Department of Motor Vehicles (DMV).
How to Register a Car or Truck in Wisconsin
Temporary license plates are available when buying a vehicle. This temporary tag is available for $3 (and service fee) at your local DMV.  You can print your registration receipt and use the paperwork until you complete the process, too.
You must register your vehicle within 2 days of ownership else face fines up to $200.
Gather (or get) your Wisconsin driver's license or proof of ID and then make an appointment to get in and out quickly… here's what you'll do:
Vehicle Registration (Private Parties)
You can register a vehicle in-person or by mail when buying or swapping through private parties. Car insurance isn't a requirement when registering a vehicle but is needed if you plan to drive.
Follow these steps to get your vehicle legally cleared to drive on state roads:
In-person Registration
Go to a WI DMV office
Complete the Title/License Plate application (MV1)
Provide proof of ID
Pay the registration fees
By Mail Registration
Submit the Title/License Plate application (MV1)

Send to: Address listed on the application

Include payment

Registration
Fees

Submit the application
Congratulations! You've completed the steps to register a vehicle in the state of Wisconsin. You may use this same process for a temporary vehicle registration by completing the same applications.
Vehicle Registration (Dealerships)
Dealerships process vehicle registration on your behalf.
Dealers will send your documents and likely pay the registration fee as part of the transaction. If they don't, you may request vehicle documentation and complete the process in-person or by mail on your own.
Out-of-State Drivers
Coming from out-of-state? You'll register your vehicle after residency using a largely similar registration process including:
Bring your out-of-state registration
Complete the MV1 application
Provide proof of ID
Provide proof of sales tax if ownership is less than 90 days
Pay applicable registration fees
You can process the registration by mail, too, but this may take a few weeks. You'll send the MV1 application and fees to the address on the application.
Emissions Tests
An emissions inspection isn't required during registration, but it comes about during the registration renewal. Out-of-state drivers must get an emissions test within 45 days of their registration for vehicles 5 years old and older.
Wisconsin Registration Fees and Taxes
How much does it cost to register a car in Wisconsin? It depends on the vehicle, weight, your needs, and county location, but these are the typical fees:
Passenger Vehicles: $75
Electric Vehicles: $100
Title Fee: $69.50
Wheel Tax: $10 – $30
Most vehicles are registered annually. Contact your local WI DMV for more information regarding your final registration fees if you have special vehicle needs.
Registration Renewal
When it's time, you'll need to process a registration renewal. This process is quick-and-easy as you'll largely submit the same documents and applications as per the registration. Keep track of your registration date else you may face a fine (or worse) by driving with an expired registration!