Wisconsin Provisional License: A Step-by-Step Guide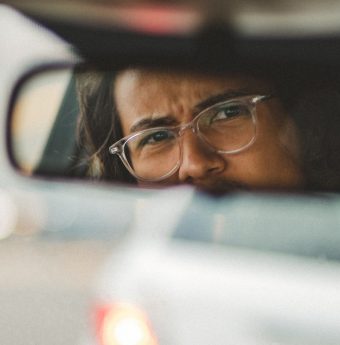 Wisconsin uses a graduated licensing program to help teens and new drivers understand road rules and gain valuable experience when getting behind-the-wheel.
The GDL program includes three steps:
Provisional/intermediate license
Unrestricted (adult) license
You are here because you want to learn how to get a provisional license in Wisconsin. This process isn't difficult if you're patient and follow the steps detailed in this guide.
Getting a Provisional License in Wisconsin: How It's Done
The provisional license has extra driving freedom but holds most of the same requirements and restrictions as a learner's permit. Meet the basic requirements and you'll be one step closer to getting your unrestricted license.
Under 18:
Be at least 16 years old, plus:

In a school program
Sponsored by an adult
Driver's ed certified
Held the permit for 6 months
Logged 30-hours of driving experience (10 at night)

Complete the Wisconsin Driver License Application
Provide proof of ID & SSN
Provide proof of WI residency
Pass the driving skills test
Pay the application fees
Over 18:
Provide proof of ID & SSN
Provide proof of WI residency
Show proof of experience

Hold learner's for at least 7-days

Pass the driving skills test
Pay the application fees
Those unable to obey traffic rules will have their restrictions extended. This includes having no more than 1 passenger in the vehicle except with family and qualified adults. Likewise, you cannot drive with a provisional between 12 AM to 5 AM unless vital locations like home, school, and work.
Transferring an Out-of-State Permit
If you're moving from another state:
You can transfer a learner's permit given you're 16, have a valid learner's permit, and held it for at least 6-months without traffic violations. Otherwise, those over 18 will need to show their completed driver's education course and behind-the-wheel experience.
Haven't completed a driver's ed course? You can still transfer your learner's but you can't upgrade to a probationary license until you turn 18.
Getting Your Unrestricted License
Finally, those who hold their provisional license until they're 18 or through the 2-year probationary period can upgrade it to an unrestricted license. This is automatic, but you may want to return to a DMV office to upgrade to forgo holding the older card.
Complete the following:
Bring your probationary license to a DMV
Complete the Driver's License Application (MV3001)
Take your vision exam
Pay the $28 renewal fee
New licenses are mailed to your home address listed on your file.
Are you applying as an adult or want to know more about the licensing process? See our Wisconsin Adult Driver's Licensing Guide for the details.