How to Renew Your Vehicle Registration in Wisconsin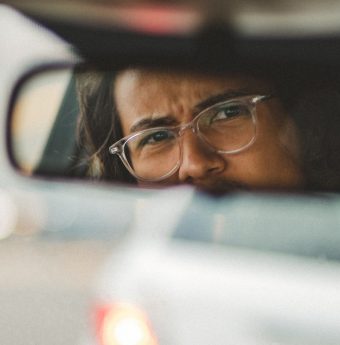 When will you need to process a registration renewal? If you're unsure, the Wisconsin Department of Motor Vehicles will send a renewal notice detailing what's required to renew your vehicle's registration along with how it's done.
You may use your registration or plate number for the renewal if you did not receive the notice.
Renewing past the expiration date incurs a $10 late fee. This may not seem like much but do consider driving with an expired registration is an offense and can cause fines and serious penalties.
You can renew your vehicle's registration:
We've detailed the steps needed through the various methods to make the process as hassle-free as it gets. Follow along and you'll be set to drive in no time at all.
Wisconsin Car or Truck Registration Renewal: Step-by-Step
Your renewal notice will mention if you require an emissions inspection before renewal. This may result from a transfer of ownership or first-time registration. Another reason is if you live in any of the following counties: Kenosha, Milwaukee, Ozaukee, Racine, Sheboygan, Washington, or Waukesha.
You must get your emissions inspection within 180-days of its expiration before completing the renewal process. Need verification if your car or truck requires one? Check the WI DOT's emissions page for further details including required testing and exemptions.
Continue below if you have this requirement satisfied.
Renewing In-Person
Rather handle your business face-to-face?
Find and visit a WI DMV office

Submit your Vehicle Registration Renewal Notice

Else: Current registration or license plate number

Show certification for emissions/safety test (if applicable)
Pay the registration and processing fee
You may need to pay an additional fee if going an authorized service provider or third-party.
Renewing Online
Your renewal notice will include a Renewal Reference Number (RRN) which you'll use when filing your registration renewal online. You are ineligible to renew online if your notice does not include the RNN or a plate lookup shows no results.
Do the following if you've met the requirements:
Input/check your information:

RRN
License Plate Number

Follow the on-screen prompts
Pay the registration fees
You can print a confirmation after completing these steps until your registration certificate and stickers arrive in the mail.
Renewing by Mail
Gather your renewal notice and payment method and send these items to the address listed on the notice. Mail-in renewals may take longer to process so account the timing if you're close to the expiration deadline – or use one of the other methods.
Wisconsin Registration Fees and Taxes
How much does it cost to renew your registration in Wisconsin? Typical fees and taxes include:
Cars: $75
Trucks: $75 – $106
Wheel Tax: Variable
Services Fee: % – $10
Other charges may apply if completing other business at a DMV, online, or by mail.
Congratulations, You're Done!
You've successfully completed your WI vehicle registration renewal. Note the expiration date on your forms and plan to redo this process annually. And, practice safe driving on the roads out there!