Wyoming License Renewal: Step-by-Step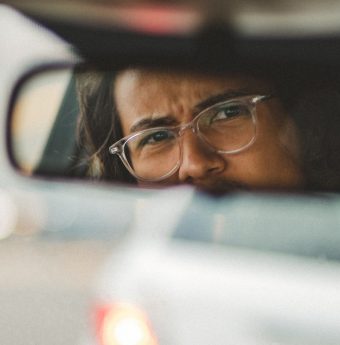 The Wyoming Department of Transportation (DOT) oversees the license renewal process.
Your Wyoming license is good for 4 years. The state will send a renewal notice when the expiration date approaches (usually up to 120 days in advance) detailing what's needed to renew your license.
You can check your license validity and expiration date by requesting driving records. Otherwise, take note of its expiration on the card, call your local DMV, or refer to your notes.
You can renew your Wyoming driver's license:
Gather your personal documents, driver information, and payment to complete the process. Do note that you can only renew by mail every 8 years – you'll need to renew in person if you plan to change your personal information (e.g. full name on file).
The following sections share the step-by-step process to renew your WY driver's license.
How to Renew Your WY Driver's License
A valid WY driver's license is required if you drive on state roads and highways. Wyoming auto insurance is a requirement, too, if you plan to operate your vehicle. The renewal process doesn't take long if you have documents ready and follow the steps below.
In-Person Renewals
You'll need to renew in person every 8 years. You may provide additional documents to meet the REAL ID requirements. Gather these documents and head to your local DMV to do the renewal.
Here is what all you need to renew your Wyoming driver's license in person:
Show your WY driver's license
Provide either:

Birth Certificate
S. Passport

Show proof of Social Security Number
Provide (2) Wyoming residency documents
Submit any applicable items:

Name change: Bring a marriage certificate, divorce decree, or court order
Media/Vision: Bring a completed Driver Medical Evaluation or Driver Vision Evaluation

Pay your $30 renewal fee
Congratulations! You've successfully renewed your Wyoming driver's license. You'll receive your new license and be on your way. Continue practicing safe driving!
Mail-In Renewals
Want to renew your Wyoming license by mail? You'll:
File a Wyoming Driver License Application (FSDL-705)
Include (2) Wyoming residency documents
Submit a check or money order ($30) for the renewal
Send your documents to:
WYDOT
Driver Services
5300 Bishop Blvd
Cheyenne, WY 82009
You may need to complete a Forward Request if processing the renewal from out-of-state.
You should receive your license within 30 days of its processing.
Military Members
Military members can have their license expiration date waived throughout their service. An "I" designation is added to the license given they have active duty orders or a military ID. Go to the DMV, show your driver's license & military ID, and process the FSDL-705 form.
Become a Better Wyoming Driver
Looking for more information and guides to become a better Wyoming driver? Check out our WY DMV topics, browse our DMV directory, or get active in the community! We offer a wide range of helpful guides and tips to improve your driving experience.