Wyoming Provisional License: A Step-by-Step Guide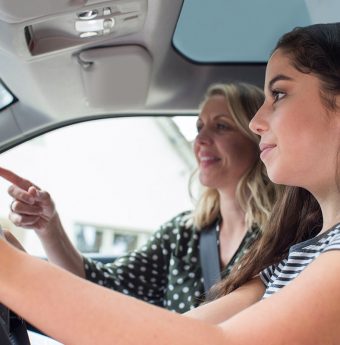 Getting a driver's license is an exciting milestone for teenagers, but the process can be complicated and confusing. Deciding which type of driver's permit to acquire and understanding what paperwork will be required are both important considerations when getting started.
The second stage in Wyoming's graduated licensing program has new drivers upgrading their learner's permit into a provisional license.
Requirements to upgrade are the following:
Be at least 16 years old
Have held a learner's permit for at least 10 days
Got 50 hours of behind-the-wheel experience (10 at night)
Getting an intermediate license gives drivers greater driving privileges in the state. This article shares the steps for upgrading the permit into a provisional one.
How to Get a WY Intermediate License
A trip to a WY DOT office is the next step once drivers meet their requirements. It's recommended you make an appointment to take your driving test before going.
The permit holder will do the following:
Turn in their learner's permit
Complete a Wyoming Driver License Card Application (FSDL-705)
Have a parent or guardian sign the application, then submit it
Show proofs of identification
Submit a Behind-the-Wheel Certification (FSGDL-01)
Pass their tests:

Vision
Driving

Pay the licensing fee (usually $40)
Complete these steps and the provisional license is yours!
About the Driving Test
The driving test shouldn't catch you by surprise if you've practiced (as it's a requirement). You'll show your behind-the-wheel skills and, if everything goes well, your examiner will clear you for safe driving.
Provisional License Driving Restrictions
You're not quite there with unrestricted driving privileges. With the provisional, you'll need to follow these rules when driving:
You may drive unsupervised between 5 AM and 11 PM
You may not have more than 1 passenger under 18 years old (unless family)
And, of course, follow any and all of the state's road rules when driving!
Upgrading to an Unrestricted WY License
The final step of the graduated licensing program has you upgrading a provisional license into an unrestricted (adult) license.
You may upgrade after meeting these requirements:
Be 16 1/2 years old, held a provisional for 6 months, and passed a driver's ed course
Be 17 years old, held a provisional for 6 months
You will return to the WY DOT office to complete the licensing application. You'll resubmit the FSDL-705 form, show your proof of ID, and pay the fee to upgrade.
Want a more detailed guide to applying for a license? See our Wyoming Adult Licensing Guide for the full details.