Renew A License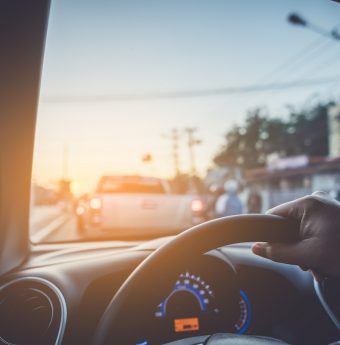 Like many other important official documents, you will need to renew your driver's license after a certain amount of time. This will help you to avoid having to pay any penalties due to operating a vehicle without proper identification.
Typically, the process of driver's license renewal can be completed before the expiration date of your old card or within a set time frame after the date of expiration. Depending on your state, these options can vary. Additionally, it is important to keep in mind that some states may charge late fees or impose additional renewal requirements to anyone who applies to renew their license on the date of expiration.
Your driver's license renewal options may also differ based on your county of residence, but they usually include an option to renew a license online, by mail or in person.
How to 
Renew a License
In most cases, your state will allow you to complete your driver's license renewal in person at your local DMV offices. Although the renewal process can vary, you may be required to complete the following:
Submit an application for renewal
Complete a vision exam
Take a new photo for identification purposes
Pay a renewal fee
Driver's License Renewal Requirements
Most driver's who are renewing their license will be required to submit proper documentation online, by mail or in person to finalize the renewal with the DMV. In general, you may be required to present an application, for renewal, proof of identification, your Social Security card, proof of residency and other important documentation. The renewal process may also include specific driving tests, depending on your state and county of residence. These tests can include vision screenings and sign testing.
Additional Information
It is also important to keep in mind that if you fail to begin the renewal process in a timely manner, some states may require that you pass a full examination that includes a written, road or driving test and sign test in addition to a vision exam.
Please Note: If your driver's license has been lost, destroyed or stolen, you can instead apply for a driver's license replacement. As long as the old license was not expired, you may be able to avoid extensive testing and fees.