Driving Records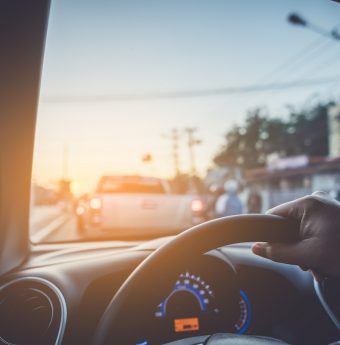 Driving records are required in several different situations. For motorists, driving records may be needed to verify the accuracy of a report, or employers may request them before deciding to hire a potential candidate who will operate a company vehicle. There are also different types of driving records, with each providing different levels of detailed information.
What Can I See When I Order My 
Driving Records

?

The information provided in your driving records should include:
Current driver's license status
Any license endorsements
Any license restrictions
Previous traffic violations, including any DUIs
Current demerit points (if your state has a points system)
Any administrative actions that may have been taken against your driver's license
When Do I Need a Copy of My Driving Record?
Most often, complete driving records are requested by employees who need to determine whether or not a job applicant has a good driving record and holds the necessary driver's license required to complete their job functions. Employers can access a comprehensive look into your driving history with complete driving history, giving them the information they need to decide the position you applied for.
Personal driving records are also handy for verifying the accuracy of any recent violation. These less extensive reports are available looking back three years and seven years into your driving history. Depending on your state of residence, you may have other options available as well.
Additionally, driving records may be needed for other official purposes. Uncertified reports may come in handy in various situations, so be sure to clarify what is required before you order a certified report.
How to Check Your 
Driving Records
Each state offers multiple order options for your convenience. You can purchase a copy of your driving records at your local DMV by filling out an application and submitting payment, or you can also request the documents by mail. But the fastest way to ask and receive your driving records is to order them online simply.
With a simple digital application, you can conveniently request these essential records from the comfort of your home, as the process only requires a few bits of information, including your name, date of birth, address, and driver's license number.