How to Request Your New York Driving Records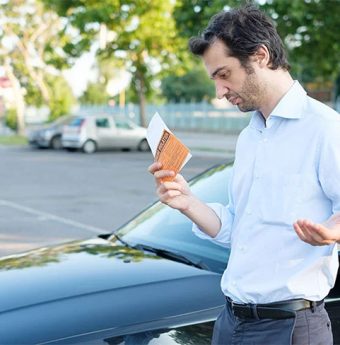 Your driving records, or DMV records, are the state's collection of your driving history. Your driving history can include anything from a vehicle's registration and license status to point violations like unpaid tickets and more. You may also order other individuals' driving records using the same process.
Getting your NY driver's records can be done online, in person, and by mail. This short article shares how you can request driving records in New York.
Getting Your New York Driving Record: Step-by-Step
There are many driving record abstracts in NY:
Certified
Masked driving record
Non-certified
Title
Registration
Each shares specific details of your personal and driver information. The certified driving record abstract is the one you're most likely seeking as this gives everything. On a certified, you'll find personal/driver info, driving history, and convictions.
Others provide these details:
Masked driving: Doesn't reveal information about the driver but contains license info, endorsements, accident history, convictions, and the like
Title: Shares information about the name, address, and any lien info on the title
Registration: Shares the information about the vehicle like the owner, expiration, etc.
You can request these documents through the New York Department of Motor Vehicles (DMV) to get official, certified documents. Or, use third-party providers to get unofficial documents.
Below, you'll learn how to request official documents through the NY RMV.
Driver Record Request Online
To qualify for online record pulls:
Cannot request another driver's information
If your mailing address is outside the U.S.
DMV doesn't have your information like current address or SSN
There are two ways to get the documents:
Immediate
Certified copy (mailed)
For immediate records:
Visit MyDMV
Create an account
Follow the on-screen prompts
Pay the $7 record fee
Print your copies
For certified copies from the DM:
Visit the NY records abstracts portal
Enter your information:

License #
Document #
Last 4-digits of SSN
Email address

Pay the fees
Receive your copy in the mail
Driver Record Request In-Person
To get a driving record at a DMV:
Visit your local DMV

Click for our list of NY DMV locations

Complete the Request for Driving Record Information (MV-15C)
Show proof of identification
Pay the $10 request fee
Driver Record Request by Mail
To get a copy of your driving record by mail:
Complete the Request for Driving Record Information (MV-15C)
Provide proof of identification (ex. Birth certificate, license, passport)
Include a check or money order addressed to "Commissioner of Motor Vehicles"
Send the documents to the address on the form
Found Something Wrong on Your New York Driving Records?
If you notice errors, contact your local DMV and inquire about the erogenous information. This may include the need to update your information on file. The driving record is a handy set of documents for many DMV and/or court purposes – so keep them nearby in case you need them fast!