How to Request Your North Carolina Driving Records?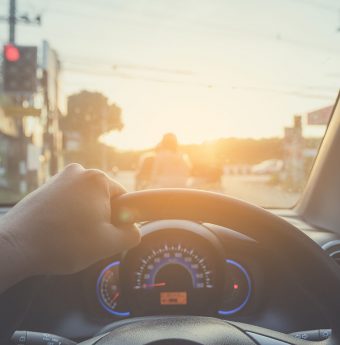 Your driving records, or DMV records, are the state's collection of your driving history. Your driving history can include anything from a vehicle's registration, convictions, and license status to point violations like unpaid tickets and more.
Others, like employers, law enforcement, insurance companies, and others, may request your records.
Getting your NC driver's records can be done online, in person, and by mail. This short article shares how you can request driving records in North Carolina.
Getting Your NC Records: Step-by-Step
Here's what you should know when requesting records:
Certified true copy – Complete driver history for official use
Complete extract copy – Driver personal records for insurance companies or employers
Limited extract copy – A 3-year history for insurance/employers (not available online)
Address history – A history of the residential address on file
Fees for the driving history report include the following:
Certified true: $14
Complete extract: $10
Limited extract: $10
Address history: $13
You can request these documents through the North Carolina Division of Motor Vehicles to get official, certified copies. Or, use third-party providers to get unofficial NC driver documents.
Below, you'll learn how to request official documents through the NC DMV.
Driver Record Request Online
For certified copies from the DMV:
Visit the NC DOT Driver's Records
Enter your information:

Name
Birthday
License or ID #
SSN, Tax ID, or U.S. Visa #

Pay the fees
Print or download the records
Driver Record Request in Person or By Mail
To get a driving record at a DMV or by mail:
Download and fill out the appropriate NC driving record form:

Affidavit for Name Change (DL-101)
Official Driver Request Form (DL-DPPA-1)
Release of Driver Record (DL-DPPA-2) or (DL-DPPA-2, Spanish)

Deliver the forms to the DMV or mail them
Pay for the records or include a check or money order made to the NCDMV
If mailing, send these items to:
NCDMV Headquarters
1100 New Bern Avenue
Raleigh, NC 27697
You should receive your records within ten days of them being processed.
Found Something Wrong on Your North Carolina Driving Records?
If you notice errors, contact your local DMV and inquire about the erogenous information. This may include the need to update your information on file. The driving record is a handy set of documents for many DMV and/or court purposes – so keep them nearby in case you need them fast.
You are now ready to request your driving records from the North Carolina DMV. If you need help, NC Driving Records can provide assistance. They offer a wide range of services to make sure you get what you need as efficiently as possible.