Address Change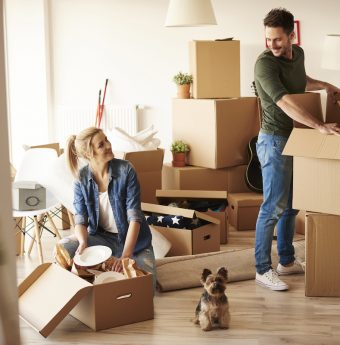 After moving, it is important to change your address with your local DMV as well as other important government offices. Whether you're new to the state or relocated within the same state, you will need to update your address with the DMV. As soon as possible.
How to Change Your Address
Typically you can complete this process in person at your local DMV office, by mail, or online. At this time you may also have to option to update your voter registration. However, it is important to keep in mind that changing your address information with the DMV does not automatically change the information on your vehicle registration.
Some of the information you will need to provide in order to officially change your address includes:
Proof of Identity (driver's license, military ID, etc.)
Date of Birth
Social Security number
Proof of Residency (credit card statement, utility bill, rental, or lease agreement)
New Address
Mailing Address (if different)
Once you have completed your official address change you may be able to print a new label showing the updated information and attach it to your driver's license or state ID card.
In some states, if you are 21 or over, you can choose to get a replacement driver's license or state ID card that displays your address change. Typically, new or replacement cards are subject to a fee.
Vehicle Registration and Title Changes
Depending on your state and county, you may also need to submit a separate address change request to update your vehicle registration. This process can usually be completed in person, by mail, or in certain states online. Remember that most states require that new residents register and title their vehicles within a certain number of days or you may be penalized.
Check your state requirements for title and registration before completing an address change to make sure you have all of the necessary paperwork and are prepared for any fees that may be required.