Alaska Teen License: A Step-by-Step Guide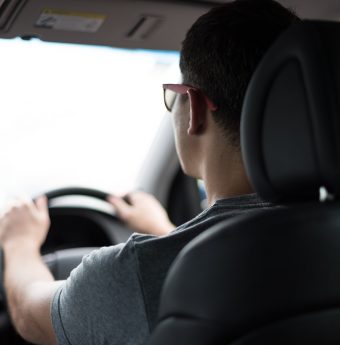 Teens in Alaska may upgrade from a learner's permit and apply for a provisional driver's license when they turn 16.
Teens will also need to have:
Held their instructional license for at least six months
Completed at least 40 hours of supervised driving
The AK provisional license is done in person at a local Alaska DMV office. There, while accompanied by an adult, the teen will fill out and submit Form D1.
Upon submission, the applicant must pass a written test on Alaska's driving laws and regulations, and also pass a road skills test to demonstrate safe driving abilities.
Once all three requirements have been met, the applicant can apply for a provisional driver's license in Alaska, which comes with certain restrictions such as driving with a curfew, a limit on the number of passengers, and no use of electronic devices while driving.
What Are the Fees for a Provisional License in Alaska?
Fees are subject to change, and there may be additional fees for things like written and road skills tests, but the current fee schedule is as follows:
Licensing: $20
Real-ID: $40
In Alaska, a REAL ID driver's license or identification card is marked with a gold star in the upper right corner of the card. To obtain a REAL ID in Alaska, an applicant must provide proof of identity, Social Security number, and residency. In addition, the applicant must also pass a vision test and have their photo taken.
What Documents Will I Need to Bring to the DMV?
To apply for a provisional license in Alaska, you will need to provide the following documents:
Proof of identity: This can be a birth certificate, passport, or other government-issued identification.
Social Security card: You will need to provide your Social Security number or an alternative document that shows your Social Security number.
Proof of residency: This can be a utility bill, lease agreement, or other documents that show your name and current address.
Proof of completion of driver education: You must provide a certificate of completion from an approved driver education course.
Instruction Permit: You must hold a valid Alaska instruction permit for at least six months before applying for a provisional license.
Certification of supervised driving: You must provide certification that you have completed at least 40 hours of supervised driving, including 10 hours of night driving.
When in doubt — connect with your local DMV office for answers to your questions.