Nebraska Drivers License Renewal: A Step-by-Step Guide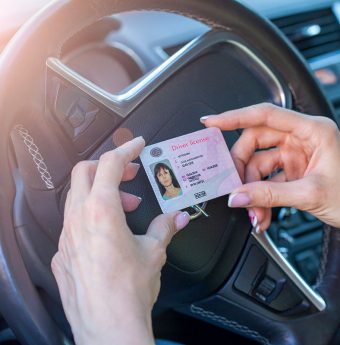 The Nebraska Department of Motor Vehicles oversees the license renewal process.
The state will send a renewal notice 30 days before the expiration date. You have up to 90 days after your license expiration to renew if you're 21 years old or older. Waiting beyond one year past its expiration may require you to retake the written test when renewing.
The state offers an early renewal for those who qualify (21+ and out of the state). All other individuals should report to an NE DMV location to complete their renewal.
Nebraska license renewals are done:
… and by mail, depending on your eligibility.
The following shares a quick and easy guide to renewing your driver's license in Nebraska.
How to Renew Your NE Driver's License
A valid NE driver's license is required if you drive on state roads and highways. You will receive your renewed documents within 20 days, regardless of how you continue. Insurance isn't a requirement when renewing unless you plan to drive on state roads and highways.
In-Person License Renewal
You will do the following to renew in person:
Go to an NE DMV location
Submit your renewal notice
Show proof of ID and residency
Complete and submit a New, Renewal, Duplicates and Replacements, Permit, Class O (Car), Class M (Motorcycle), and State ID Card Data Form (DMV 06-104)
Pass your tests:

Vision
Written & road (if required)

Pay your renewal fees

Up to 1 year: $7.50
1 to 2 years: $12.50
2 to 3 years: $16.50
3 to 4 years: $21.50
Up to 5 years: $26.50
Online transaction fee: $2.50
Congratulations! You've successfully renewed your Nebraska driver's license. You'll receive a temporary license until you receive the permanent one, by mail, in about two weeks. Your license is valid for the time you paid – keep note of this for the next time you renew!
Online License Renewal
Online license renewal is marked on the renewal notice and has requirements like:
Be a U.S. citizen
Be 21+ (no more than 72 years old) with a valid license
Haven't renewed online in the past ten years or changed name/address
Need to submit a medical examination and vision test
Physical appearance/description hasn't changed dramatically
Do not have the G, V, or X restrictions
You will do the following to renew online:
Go to an NE licensing portal
Follow the on-screen prompts
Enter your personal information
Submit a payment
Print your confirmation
You'll receive your documents by mail in the coming weeks.
Mail-in License Renewal
Some individuals, like out-of-state residents and military members, can renew by mail.
Out-of-state:
File the Out of State License Renewal, Replacements, Permit, Class O (Car), Class M (Motorcycle) Data Form (TSIRDT)
Include a copy of your driver's license
Provide (2) NE residency documents
Provide your out-of-state contact information (address and phone)
Meet the vision requirements
Send your mail-in renewal to:
Nebraska Department of Motor Vehicles
P.O. Box 94726
Lincoln, NE 68509
You will receive an Issuance Certificate, which you'll sign and send back to the DMV. The DMV will issue your permanent driver's license – which should arrive in about a month.
Military members can request an exemption letting their license remain valid for 60 days after their return or deployment. You will send a signed/dated request with a copy of your driver's license and military orders to the DMV with "Attn: Military Exemption."
Renewals for military members are done through the same method as out-of-state residents. You will include a copy of your orders, leave papers, discharge papers, and military ID. Send this information, along with proof of residency, to the DMV.
Become a Better Nebraska Driver
Are we looking for more information and guides to become a better Nebraska driver? Check out our NE DMV topics, browse our DMV directory, or participate in the community.
You can renew your Nebraska driver's license either in person or online. If you choose to renew in person, you must visit a DMV office and bring the required documents. Renewing online is simple and convenient – you can do it from the comfort of your own home. Make sure you have a credit or debit card handy to pay the renewal fee. Once your renewal is complete, keep your new license with you when operating a vehicle in Nebraska.