Hawaii License Renewal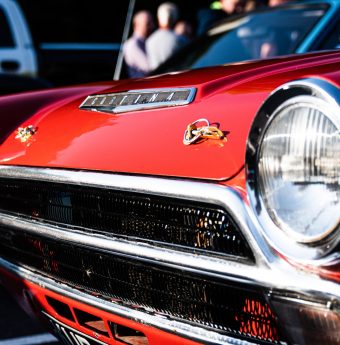 The Hawaiian license renewal process occurs at county clerk's offices, DMV-approved online services, and other approved locations. You must bring a valid photo ID, payment for the fee (cash or check), and proof of residency. The requirements may vary depending on your location, so call ahead to verify the necessary documents. After completing all the steps, you will receive a new license with an update.
How to Renew Your HI Driver's License?
A valid HI driver's license is required if you drive on state roads and highways. Hawaii auto insurance is also required if you plan to operate your own vehicle. The renewal process doesn't take long if you have documents ready, and follow the steps below.
You will do the following to renew in person:
Go to an HI licensing location
Present your HI driver's license
Complete a State of Hawaii Driver's License Application (CSD-DL)
Provide proof of ID, SSN, and legal presence

Birth certificate
S. Passport
Social Security card
W-2 or 1099 form

Provide proof of address (2 documents)
Pass your vision exam
Have your photo and fingerprint taken
Pay your renewal fees

Note: Hawaii and Kauai county offices do not accept credit/debit cards
Congratulations! You've successfully renewed your Hawaii driver's license at one of the many licensing locations throughout the state.
Mail-In Renewals
Prefer to renew your Hawaii license by mail?
You will write a renewal request to your county DMV with the following information:
Full name
Date of birth
License #
Contact information
Mailing address
Signature
Check your local DMV locations (or call) to find out where you'll send the request. This is typically the county location's departments/divisions.
You'll receive a renewal package requiring the following items:
Complete all included forms
Include proof of ID & legal presence
Include proof of address
Payment for the renewal
You'll receive your new license in the mail shortly after it's processed.
Military members can renew by mail, too, or have their spouse renew for them. Members can get a 90-day extension by request or follow through with the mail-in renewal to process their license.
The Department of Customer Services in Honolulu
The Department of Finance in Hawaii
The Treasury Division of Finance in Kauai
The Department of Finance in Maui
You can renew your valid Hawaii license up to 6 months before its expiration and up to 1 year after its expiration. Renewing your license makes it valid for a set time based on your age. Failing to renew your license can result in fines and penalties if caught driving on state roads and highways.
You can renew your Hawaii license:
The following shares the step-by-step process for renewing a Hawaiian driver's license.
Hawaii License Renewal Fees
Each county has different fees (see below to find yours):
Hawaii County
25 to 71: $40 (8 years)
18 to 24: $20 (4 years)
72+: $10 (2 years)
Any age: $5 (1 year and under)
Honolulu County
25 to 71: $40 (8 years)
18 to 24: $20 (4 years)
72+: $10 (2 years)
Maui County
25 to 71: $40 (8 years)
18 to 24: $20 (4 years)
72+: $10 (2 years)
Kauai County
2 years: $8
4 years: $4
8 years: $32
Become a Better Hawaii Driver
Looking for more information and guides to become a better Hawaii driver? Check out our HI DMV topics, browse our DMV directory, or get active in the community.
Conclusion
Renewing your driver's license in Hawaii is easy. With the information above, you can find out what fees apply to your situation and choose the best option that works for you. Whether online or by mail, follow all instructions and have the necessary documents ready when making your request. Doing so will ensure a smooth process and help you get back on the road quickly. Good luck!