Indiana Car Registration: A Step-by-Step Guide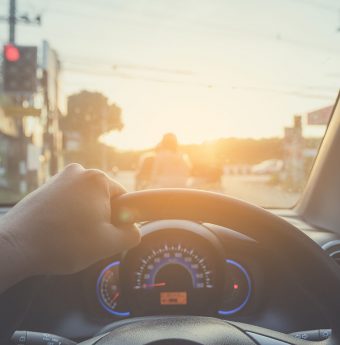 The Indiana Bureau of Motor Vehicles handles the car registration process. Registration is required if you intend to legally drive the vehicle on state roads. This process is done after a private or dealer sale, through inheritance, or when gifting a vehicle to family members or a charity.
An Indiana car registration is quick and easy when you have the appropriate documents and payment in order. You'll have up to 60 days to register this vehicle upon moving to the state or after a sale.
Indiana allows two main types of registrations:
This guide shares how you'll register, title, and tag your car using both methods.
How to Register a Car in Indiana
Indiana's car registration process is very simple with only a few requirements. Below, you'll find both the online and in-person methods of titling and registering the vehicle. Gather your driver's license, and insurance, and follow along.
Vehicle Purchased through a Private Sale
Purchasing or transferring ownership through a private sale/swap? The registration should take place no more than 60 days after the transaction. Gather your documents or have both parties present when filing to simplify the process – then do the following:
Go to an IN DMV office
Show your proof of ID & residency
Provide the original vehicle title
Show proof of Indiana car insurance
Pay the registration fees
Alternatively, you can register the vehicle online, too:
Visit MyBMV
Create an account
Input your information

Driver's license number
Title information

Follow the on-screen prompts
Pay the registration fees
Vehicle Purchased New or from a Dealership
Indiana dealerships will handle the title and registration process on your behalf. Your registration fees are typically included with the sale. There isn't anything you'll need to do unless you request documents to register which you'll follow the registration process (see above).
Registering by Mail
Indiana does not allow mail registration, but you can mail the Certificate of Title form to register while out of state. You'll process this information through the online registration process once it's titled.
Registration by Kiosk
Some counties and cities have Indiana BMV kiosks where you can process transactions like registration renewal, duplicate titles, and new registration. See the BMV's current list of kiosks, to see if one is available in your area.
Indiana Vehicle Inspections
There are two inspections you must process:
Emissions Inspection
VIN Inspections
Emissions inspections are not required when registering a vehicle, but you will need one every 2 years to continue driving in the state. VIN inspections are required if the vehicle never had an IN title or if bringing a vehicle from out-of-state, you'll process this at a BMV office or have a police officer file a Form 39530.
Indiana Registration Fees and Taxes
Most registration fees in Indiana get classified by either passenger vehicles or trucks (based on weight). You can see the full breakdown in the Fee Chart document.
Common fees include:
Passenger Motor Vehicle: $21.35
Recreational Vehicle: $29.35
Truck ≤ 11,000 pounds, for-hire bus, mini-truck: $30.35
TTB ≤ 16,000 pounds: $144.00
Transfer/Amend Title: $9.50
An excise tax is charged when registering a vehicle factoring in the vehicle's age and price. Check Indiana's excise tax chart for more information about your vehicle. A surtax is charged as well based on your city or county, check the surtax chart for more information.
Registration Renewal
The registration renewal process is very similar to what you've just learned minus a few different forms and fees. You'll complete this process whenever transferring ownership, moving out of state, or simply wanting to remain legal to drive in the state.