How to Renew Your Vehicle Registration (Alabama)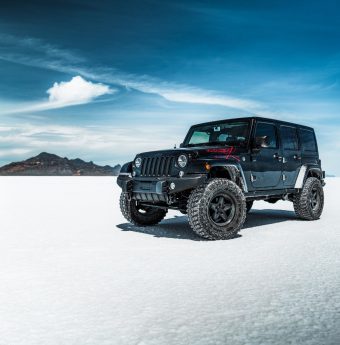 Renewing your registration is a requirement to drive in Alabama legally.
You'll renew registration yearly or every other year. This process is handled through the Department of Revenue (DOR) and depends on the monthly registration cycle.
The registration cycle depends on the first letter of your last name:
A & D: January
B: February
C & E: March
F, G, & N: April
H & O: May
M & I: June
P & L: July
J, K, & R: August
Q, S, & T: September
U, V, W, X, Y, Z: October
Those in the national guard will renew in October while any commercial vehicle registration holders will complete their renewal by November 30th.
You will renew your registration by the end of the month of your registration cycle.
The Alabama DOR will send you a renewal notice detailing information about your vehicle, renewal fee, personal information, and a PIN used with online renewal if applicable in your county. Failing to renew on-time may result in a $15 late charge and other potential consequences if you let it go on too long.
You can renew your vehicle's registration:
Want to make this process hassle-free and quick? Follow the sections below.
Renewing Your AL Registration: In-Person, Online, and By Mail
It's your responsibility to get auto insurance – liability minimum – when renewing your registration. All other requirements will show on the renewal notice else contact your local DOR office for details.
Renewing In-Person
Rather handle business face-to-face? Can't renew online because you don't meet requirements? Follow the steps below:
Find and visit an AL DMV
Provide your information:

Driver's license or ID
Renewal notice or current registration

Pay the renewal fees
Renewing Online
Online renewals are limited to participating counties. Check with your county tag & title office, verifying if online renewal is available. Or, refer to your renewal notice, seeing if you have a PIN.
Visit the Alabama Tag Website
Select the renewal option in your county
Enter your information:

PIN
Reg/plate number

Pay your renewal fees
Print your receipt as this acts as a temporary registration until the permanent one arrives in the mail.
Renewing by Mail
Your renewal notice acts as the registration renewal. File this paperwork, write a check or money order, and send the documents to the address on the form. You should receive your records in a few days.
Congratulations, You're Done!
You've successfully completed your AL vehicle registration renewal.
Note the expiration date on your forms and plan to redo this process annually or bi-annually. Forgoing the renewal could cause fines and additional penalties. Likewise, drive safe whenever you're on the road and don't forget to carry insurance!