How to Register a Car or Truck in Idaho? The Complete Guide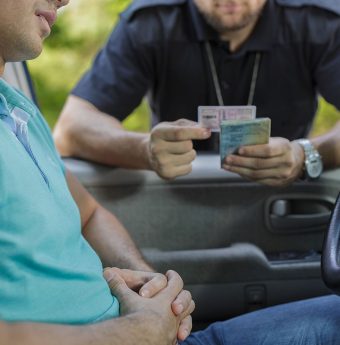 Want to get your car on the road in Idaho? It's an easy process done in person.
An Idaho car registration requires you to file and submit a few different forms and fees depending on the type of vehicle. Registration is a requirement whether you've purchased a vehicle new or used, through a private or dealer sale. The registration process shouldn't take longer than a few total hours if you read this guide and prepare ahead of time.
Your main tasks include satisfying:
Proof of identification
Registration/Title Application
Proof of ownership
Proof of auto insurance
Paying the taxes and fees
…plus, any applicable vehicle testing and disclosures.
You will register your vehicle, in in-person, at an Idaho Division of Motor Vehicles county assessor motor vehicle office. Failing to register on time can result in late fees and potential issues.
We've outlined the Idaho registration process, keeping it as easy as possible.
Your Idaho Vehicle Registration Guide: Step-by-Step
Your vehicle registration depends on if it was purchased from a dealer, through a private sale, or transferred/gifted. If coming from out-of-state, new residents must get ID auto insurance, transfer their title, get a VIN inspection, and complete the registration (following the steps detailed below).
You must have auto insurance to register your vehicle in Idaho.
Ready to get on the road? Follow along with the section appropriate for your needs.
Registering a Vehicle from Private Sellers
Registering the vehicle will take up to 30 days after its purchase. Complete your transaction and head over to complete the process. Or, get the other party to come with you to file the documents so there aren't any issues with the process.
To register your vehicle's title/registration in Idaho, you will:
Find and visit a local ID motor vehicle office
Complete and submit the Application for Certificate of Title (ITD 3337)
Get and fill the Vehicle or Hull Identification Number Inspection Certificate (ITD 3403)

Note: Inspections cost $5, handled by your assessor's office, local law enforcement, or through the Transportation Department

Get an odometer reading (if the vehicle is under 16,000lbs and less than ten years old)
Provide proof of auto insurance
Provide your Idaho driver's license or ID card
Pay the title fees and taxes

Title: $14
Taxes: 6%

Submit the vehicle title
Pay the registration fees

Passenger vehicles (1 – 2 years old): $69
Passenger vehicles (3 – 6 years old): $57
Passenger vehicles (7 years and older): $45
Most motorcycles: $25
You may register the vehicle for up to 2 years – double the fees when doing so.
Military members and out-of-state residents can submit their registration through the mail. In this case, they will submit the forms listed above and provide copies of their license, insurance, and payment for their registration fees/taxes. The fees are paid, by check, to the Ada County Processing Center.
Idaho requires annual registration for passenger vehicles under 8,000 lbs.
Registering a Vehicle from Dealerships
Dealerships will submit your registration documents on your behalf.
Use the vehicle registration process detailed above If your dealer doesn't provide this service and gives you the paperwork.
Idaho Vehicle Inspections
Idaho may require two types of inspections:
VIN – Required for out-of-state vehicles (submit the ITD 3403 certificate when registering)
Emissions – Required in Canyon County, most of Ada County, and the city of Kuna. Testing is done every two years; you'll receive a notice when this needs to be done. Failing to do so can result in a revoked registration if caught without it.
Set a Reminder for Registration Renewal
You'll want to mark your calendar or else wait to receive a renewal notice when it comes time. You can check the exact date listed on the registration, so keep this in mind and mark your calendar!
See our ID registration renewal guide for more info when you're ready.
Conclusion:
Congratulations on registering your vehicle in Idaho. Remember to drive safely and be courteous to other drivers for a pleasant experience on the road!
Related Articles