How to Register a Car or Truck in Maine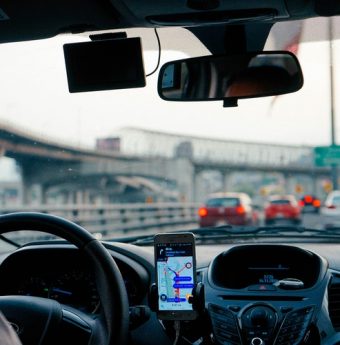 Want to get your car on the road in Maine? It's an easy process done in-person.
A Maine car registration requires you to file and submit a few different forms and fees depending on the type of vehicle. Registration is a requirement whether you've purchased a vehicle new or used, through a private or dealer sale. The registration process shouldn't take long if you follow this guide.
Your main tasks include satisfying:
Proof of identification
Registration/Title application
Proof of ownership
Paying the taxes and fees
…plus, any applicable vehicle testing and disclosures.
You will register your vehicle, in-person, at a Maine Bureau of Motor Vehicles (BMV). Failing to register on-time can result in potential issues if your driving privileges.
We've outlined the Maine registration process, keeping it as easy-as-possible.
Your Maine Vehicle Registration Guide: Step-by-Step
Whether you're registering a vehicle from a private sale or dealership lease, you'll need to get auto insurance to legally drive on state roads. When ready, you'll process your registration at a municipal town office (if applicable) or DMV office.
Ready to get on the road? Follow along with the section appropriate for your needs.
Registering a Vehicle from Private Sellers
Buying a vehicle through a private sale?
Complete the transaction between the parties – making sure everything is signed – and then head down to your local Maine municipal or DMV office (find one here).
To register your vehicle's title/registration in Maine you will:
Submit your documents:

Signed vehicle title
Bill of sale
Registration application (white & yellow copy)

Provide proof of auto insurance
Pay your registration and state fees:

Excise tax
5% sales tax
$33 title application (vehicles 1995 and newer)
Plate fees
You'll receive your registration documents and be on your way.
Registering a Vehicle from Dealerships
Buying or leasing your vehicle from a dealership? Unfortunately, Maine dealerships do not process this information on your behalf, unlike other states. Instead, you'll go to your local office and complete the registration on your own.
You will:
Bring your information:

Bill of sale
Registration application (white & yellow copy)
Title application (blue copy – 1995 and newer)
Excise tax receipt
MSRP sticker (or copy)

Show proof of insurance
Pay your fees/taxes:

Excise
Registration/plate
Congratulations, you're good to drive on state roads!
Maine Vehicle Registration Fees
It costs $35 to register passenger vehicles in the state of Maine.
Other registration fees include:
Motorcycle: $21
Mopeds: $9
You'll pay $35 for disability plates when filing a physician signed Application for Disability Plates/Placard.
Set a Reminder for Registration Renewal
You'll want to mark your calendar else wait to receive a renewal notice when it comes time. You can check the exact date listed on the registration so keep this in mind and mark your calendar!
See our ME registration renewal guide for more info when you're ready.
Congratulations! You've registered your vehicle in the state of Maine. Practice safe driving on the roads, be nice to others, and you'll have a wonderful time on the open roads!