Wisconsin Title Replacement: Replace or Get a Duplicate WI Title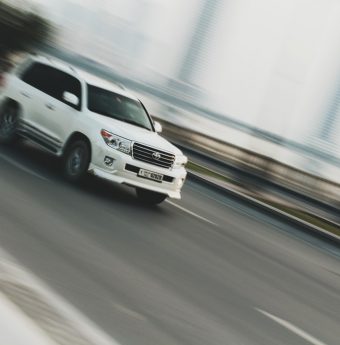 It's probably been years since you needed your Wisconsin title in hand.
Somewhere along the way it may have been damaged or mutilated beyond legibility. Or, maybe you simply can't find it. You sometimes need the title once you've paid the lien holder or if you're returning to the state from another jurisdiction.
Whatever the reason…
Wisconsin requires you replace a car title if lost, damaged, or stolen. You can get a duplicate title a few ways in Wisconsin and this article will share the options you have.
How to Replace or Get a Duplicate Wisconsin Title
You can replace your title in-person at a local Wisconsin Motor Vehicle Administration location. Mail-in and online options are available, too, if you want to save a trip to the DMV or if you're currently out-of-state such as traveling or vacationing.
You'll need to file the Replacement Title Application (MV2119)
You will show your driver's license or ID, then submit a $20 duplicate title & $5 processing fee when for the replacement request. The entire process is quick when you have the paperwork and payment ready.
Other items you may need:
Driver's license or ID card
License plate number
Vehicle's VMO, make, model, and year
Vehicle's registration proof of ownership
Any lien details
While these items aren't entirely necessary, you may want to have them on-hand in case you need to process other items at the DMV. These documents also prove handy if you're making corrections.
Replacing/Duplicates In-Person
Replacing a title in-person requires you to:
Locate your local WI titling office
Bring and/or submit the signed title form
Show your proof of identification (license or ID card)
Pay the application fee
You will receive the duplicate title after the clerk processes your order. Congrats, you're done!
Note: You can file a Permission to Pick Up Title (MV2932) if you have someone picking it up for you. The person should bring their ID during the submission. You can ask them to send it via mail during this time.
Replacing/Duplicates by Mail
Replacing and getting a duplicate title by the mail is the same process. You will file the form and include a check/money order to the DMV for the application fee.
Send your documents to:
Department of Transportation
P.O. Box 7949
Madison, WI 53707
You'll receive your new title in the mail a few days after it's processed.
Replacing/Duplicates Online
Rather stay at home? You can get a duplicate or replicate title by using the Wisconsin DOT portal.
You'll input your personal information like SSN, DoB, email, vehicle VIN, and license/ID number. Process the payment and you'll get the title by mail in a week or two.
Making Corrections or Updating Your Information
It's worth your while to consider updating personal information when filing for a replacement or duplicate title. You can also use this time to complete other items like getting a name/address change or transferring a title, too. It's up to you! Might as well make the best use of your time, right?