How Long Does It Take You to Learn How to Drive?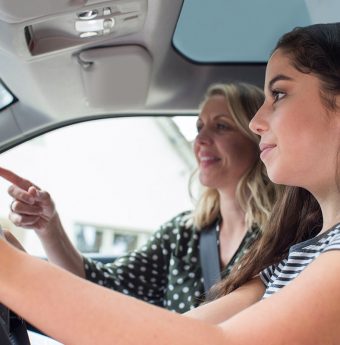 Learning how to drive can be an exciting, confusing, and intimidating experience. Whether you're a teen waiting for your learner's permit or an adult who never got the chance to get behind the wheel before, driving can seem like a complex task. How long does it really take someone to really learn how to drive?
Our informative article is divided into four clear sections that cover everything you need to know about finding a top-notch driving instructor, mastering the art of driving, and obtaining your driver's license. Let's dive in!
How to Choose a Driving Instructor?
Choosing the right driving instructor can make all the difference when it comes to learning the proper techniques and skills for driving. With so many options available, it can be overwhelming to know where to start. One great way to begin is by asking for referrals from family and friends who have recently learned to drive.
Additionally, it's important to research potential instructors to ensure they are licensed and qualified. Consider factors such as location, availability, and pricing when making the decision. Lastly, meeting with the instructor before committing to lessons can give you a feel for their teaching style and help determine if they are a good fit for you.
Taking the time to carefully choose an instructor ensures that you will receive quality instruction and gain the confidence you need to become a safe and skilled driver.
How Long Does it Take To Learn to Drive?
Depends! According to the Driver and Vehicle Standards Agency (DVSA), most people require 45 hours of driving lessons and 22 hours of practice on average to learn how to drive.
How Many Driving Lessons Do I Need?
The number of lessons you need depends on your individual skill level, learning style, and confidence. While some may feel comfortable after a handful of lessons, others may need more time to build their skills and confidence.
In general, it's recommended to have at least 22 hours of practice behind the wheel with a licensed instructor before taking your driving test. So, whether you're a quick learner or need more time to master the art of driving, the key is to take your time and practice until you feel confident and ready to tackle the roads on your own.
How to Get a Driver's Permit?
First, research the requirements in your state and take any necessary classes or courses. Then, schedule an appointment at your local Department of Motor Vehicles (DMV) and bring all the required documentation with you.
During your appointment, you'll take a written test and a vision test. If you pass both, you'll receive your driver's permit. Remember, with this permit, you'll have some limitations while driving, such as needing to have a licensed driver in the car with you at all times.
But with time and practice, you'll soon be on your way to obtaining your full driver's license.
With the help of a good instructor, time spent in practice, and getting comfortable behind the wheel, you can achieve success in driving. Remember not to rush yourself through the process. You don't have to learn how to drive overnight, it may take weeks, months, and even years until you develop the skill level that you consider satisfactory.