Minnesota Learner's Permit: A First-Time Teen Driver Guide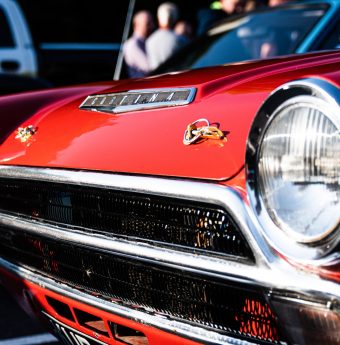 The GDL program helps first-time drivers understand road rules through knowledge exams and driving tests. This process begins early, during a driver's teen years, until they're ready to apply for an unrestricted driver's license.
Those coming from out-of-state will need to transfer their old license or learner's permit within 60 days. Then, they'll either upgrade to a full license or follow the steps below to get a permit if they do not meet the state requirements.
The Minnesota Division of Motor Vehicles handles the licensing process.
The two-step GDL process includes:
Learner's Permit
Provisional License
Unrestricted License
You will visit an MN DMV throughout each of these applications.
Applying for a Minnesota Learner's Permit
A learner's permit is required if you plan to get an unrestricted license. This permit becomes available for teens aged 15 and older.
Teens and new drivers must also complete the classroom segment of a driver's education course and enroll in behind-the-wheel training.
How to Apply:
At the exam station

Show proof of identification (2 documents)
Show your driver's education certificate of enrollment
Take your written test

At the licensing office

Show written test completion
Complete a permit application
Pay the $13.25 fee
Pass a vision exam
The written test includes questions about road signs and rules. You can reference your driving manual or take online practice tests to prepare.
Pass these requirements and steps and you'll have you'll have earned your Minnesota learner's permit!
Learner's Permit Driving Restrictions
The permit includes two main restrictions when behind the wheel:
You can only drive with a licensed driver over 21 years old (they must be in the passenger seat)
You can't use a mobile device while driving unless for an emergency
Getting the Required Driving Experience
You are expected to get at least 50 hours of behind-the-wheel experience when holding your learner's permit(s). This includes at least 15 hours of experience driving at night. This requirement drops to 40/10 if a parent/guardian takes an awareness test, too.
Upgrading to a Provisional License
Completing these steps, practicing, and holding the permit for six months lets you apply for a provisional license. This also includes no moving and drug-related infractions. You're also expected to complete the driver's education course during this time.
When ready, see our Minnesota Provisional License Guide.
Conclusion
To drive legally in Minnesota, you must follow the laws of the state and make sure you have the correct documentation. Make sure to get your learner's permit and practice driving with a licensed adult before attempting to take any tests or upgrade your permit. Following these steps will help ensure that you are prepared for the road ahead and that you can drive safely and confidently. Good luck and safe driving!