Minnesota License Renewal: Step-by-Step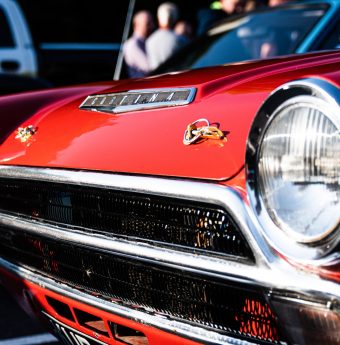 A Minnesota Class D license is good for 4 years and expires on your birthday (or when turning 21). The state will send a renewal notice when the expiration date approaches. You can continue driving until the day's end of your expiration date – afterward your license may become expired or suspended.
You must renew your license in person with the Minnesota Department of Public Safety. To do so, you will need to bring proof of identity, residency, Social Security number and a completed renewal form. You'll also need to pass vision and knowledge tests if you are over 18 years old.
Minnesota Driver and Vehicle Services (DVS) oversees the license renewal process.
You can check your license validity and expiration date by requesting driving records. Otherwise, take note of its expiration on the card, call your local DMV, or refer to your notes.
You can renew your Minnesota driver's license in person.
Gather your personal documents, driver information, and payment to complete the process. The following sections share the step-by-step process to renew your MN driver's license.
How to Renew Your MN Driver's License
A valid MN driver's license is required if you drive on state roads and highways. Minnesota auto insurance is also required if you plan to operate your vehicle.
Here is what all you need to renew your Minnesota driver's license in person:
Show your MN driver's license

Or: A form of a primary document like a birth certificate or U.S. passport

Complete and submit the license renewal application

Get your parent/guardian to sign if you're under 18

Show proof of Social Security Number

Don't have one? Select the option on the form

Take a vision screening test
Get your photo taken
Pay your typical $25.25 renewal fees
Congratulations! You've successfully renewed your Minnesota driver's license.
Note: You may choose to expedite the renewal by paying an extra $20 fee during the application. This offers a 3-day turnaround time versus the typical 1-2 weeks wait time.
For Military Members
Active duty military members can delay their renewal up to 1-year after their discharge. Military members should alert the DMV about their status and send A) a military ID copy or B) a commanding officer's letter confirming your status.
For Out-of-state Drivers
Those temporarily out-of-state can request an out-of-state packet from their DMV. This package includes documents you'll file and return to complete the renewal. A Vision Report (PS30338) is to be included along with a check or money order for the renewal fees.
The documents/packet is sent to the address listed on the packet.
Become a Better Minnesota Driver
Looking for more information and guides to become a better Minnesota driver? Check out our MN DMV topics, browse our DMV directory, or get active in the community! We offer a wide range of helpful guides and tips to improve your driving experience.
Conclusion
The MN DMV provides helpful tools and services to help drivers renew their license or ID card. Renewal packets can be requested by out-of-state residents, or individuals may choose to take advantage of online renewal options. Furthermore, drivers can become better Minnesota drivers with the support of resources from dmvconnect.com!