Minnesota Provisional License: A Step-by-Step Guide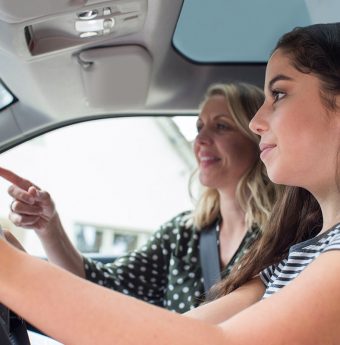 The GDL program helps first-time drivers understand road rules through knowledge exams and driving tests. This process begins early, during a driver's teen years, until they're ready to apply for an unrestricted driver's license.
Before going to the DMV, you'll want to collect:
Proof of identification
Proof of residency
Payment method
You will visit an MN DMV throughout each of these applications.
Keep reading to learn the steps and requirements when upgrading your learner's permit into a provisional license.
The Minnesota Division of Motor Vehicles handles the licensing process.
The two-step GDL process includes:
Learner's Permit
Provisional License
Unrestricted License
Applying for a Minnesota Provisional License
All drivers in MN are expected to complete the licensing program.
A permit is part of this requirement, placing first-time drivers along the same path as teens. By now, the driver should have logged 50 hours of driving experience, turned 16, and held the permit for 6 months to be eligible for their provisional.
You will take a road test before completing the provisional licensing – you will visit a driver exam station after making an appointment. You will take this road test on-location (for free), any attempts after the first two will cost $20 per attempt.
Do the following when there:
Provide proof of ID (2 documents)
Complete a license application
Show your driving log
Take and pass the road test
Pay the $16.25 fee
Congratulations! If you've followed the steps, met the requirements, and passed your test, you'll have earned a provisional license! This license is valid for up to 2 years.
Restrictions vary while drivers have their provisional licenses.
For the first six months, drivers are restricted from driving between 12 AM and 5 AM unless accompanied by an adult (25+) or going to/from work, school, and home. Only 1 passenger is allowed (under 20) during the first six months of driving with a provisional. Restrictions lift to 3 passengers (under 20) after the first six months.
You must also respect and follow road rules, especially items like wearing a seatbelt (this includes passengers). And not using a mobile device unless case of emergencies.
Getting a ticket or being involved in an accident any time within 12 months of applying for your driver's license may delay the application.
Upgrading to an Unrestricted (Adult) License
You will then:
Hold the provisional license for 12 months
Get 15 hours of supervised driving
Get no tickets during the period
Follow these rules and restrictions and you'll move on to getting your unrestricted license. See our Minnesota Driver's Licensing Guide for the exact details or if you're expediting the process as an adult.
You will also want to start looking at MN auto insurance. Check locally or see our guide for details regarding state minimums and requirements.
Conclusion
Now that you know the steps, it's time to apply for your Minnesota driver's license. With DMV Connect, you can streamline the process and reduce your waiting time in the DMV office. We provide you with a checklist of documents required to obtain your license, as well as our online services, which allow you to renew or replace lost or stolen licenses without ever having to leave the comfort and safety of your home. Here's to a safe and successful journey on the road!