Wyoming Car Registration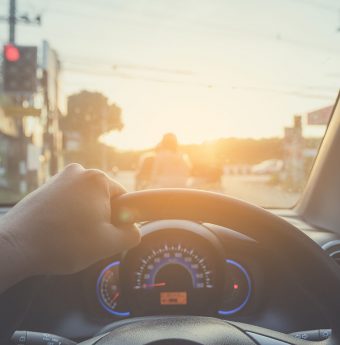 The vast, open roads are beckoning you to complete the Wyoming vehicle registration process.
The registration process doesn't take long given you have personal and vehicle documents ready.
It's recommended you complete this process with both parties present to make it quick and easy. Yet, you can do the transaction on your own time and swing by the DMV to complete the rest.
The vehicle registration is managed by the Wyoming Department of Transportation (WY DOT). But the paperwork is handled at your local treasurer's office. You will complete this process in person.
Ready to get on the open roads? Follow the sections that apply to you below.
Your Wyoming Vehicle Registration Guide: Step-by-Step
Wyoming has a relaxed policy for registering your vehicle, so it shouldn't take longer than an hour to get everything done. This all depends on what type of vehicle you have (used vs new), of course. Yet, the process is largely the same.
Registering a Vehicle from Private Parties
To register your vehicle's title/registration in Wyoming you will:
Submit the signed vehicle title
Submit proof of WY auto insurance
Submit applicable items:

Current registration (if from out-of-state)
VIN (if financed)
Lease agreement
Weight slip (pick-ups, motor homes, and some trailers)

File the Application for Certificate of Title and VIN/HIN Inspection (MV-300A)
Pay your registration fees and county/state taxes
Congratulations, you've completed the vehicle registration process in Wyoming!
Make sure to get Wyoming auto insurance before getting on the road else you can face serious fines and penalties!
Note #1 (New Residents: You are a WY resident if you work and own/lease/rent, bought/hold a hunting or fishing license, filed the homestead or military tax exemption, or lived in the state for 120 days. You'll then register the vehicle as normal using the same steps outlined above.
Note #2 (Temporary Work): Working in the state no longer than 120 days? You can get a temporary registration by presenting your current (out-of-state) registration and paying a $50 fee (month-to-month).
Note #3 (Transit Permits): Passing through or bringing a vehicle out of the state? You can get a 48-hour temporary transit permit for $20 at your treasurer's office.
Registering a Vehicle from Dealerships
Wyoming dealerships will submit your registration documents on your behalf during closing. Though, check with them to make sure otherwise request the documents and bring them in.
Wyoming Vehicle Registration Fees
Registering your vehicle in Wyoming comes with two fee types:
County – Varies, based on title/year of service
State – Standard pricing
Your county will factor in the:
Factory Cost
Year of Service Rate
This is multiplied by .03 for your final county fee.
The service rates begin at 60% for the 1st year and decrease by 10% until the 6th (turning to 15%). Check with your county treasurer's office for specific details if you have questions.
The normal fees with registration are:
Passenger Vehicles: $30
Trucks/Trailers: $2 – $60
Temp Registration: $50/mo
Temp Transit: $20/vehicle
Set a Reminder for the Vehicle's Registration Renewal
Make sure to note how long you're registering the vehicle and the day. You won't want to forget to renew when it comes around else you could face fines!
See our WY registration renewal guide when you're ready.
Congratulations! You've registered your vehicle in the state of Wyoming. Practice safe driving on the roads, be nice to others, and you'll have a wonderful time on the open roads!