Delaware License Renewal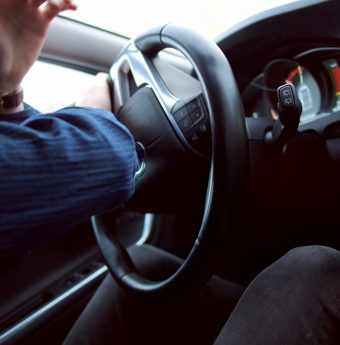 The Division of Motor Vehicles (DMV) oversees the Delaware license renewal process.
The state sends a renewal notice about 2 months before the expiration date. Failing to renew your license on time may result in penalties, a need to retake tests, and/or loss of driving privileges if pulled over. You can renew an expired license but will pay a $10 late fee.
Valid Delaware license renewals are available in person at your local DMV or online.
You can check your license validity and expiration date by requesting driving records. Otherwise, take note of its expiration on the card or if you've marked it on the calendar. Or, go to your local DMV and complete the renewal process when it's appropriate.
The following sections share the step-by-step process to renew your DE driver's license.
How to Renew Your DE Driver's License
A valid DE driver's license is required if you drive on state roads and highways. Delaware auto insurance is a requirement, too, if you plan to operate your vehicle. The renewal process doesn't take long if you have documents ready and follow the steps below.
Here is what you need to renew your driver's license in person:
Go to a DE DMV location
Present and surrender your DE driver's license
Show proof of ID & residency

Examples: ID, License, Passport, W-2, Utility Bill, Etc.

Complete the licensing application
Pass your tests:

Vision
Written (if applicable)
Road (if applicable)

Pay the Delaware license renewal fee:

$40 license renewal
$10 late fee (if applicable)
Congratulations! You've successfully renewed your Delaware driver's license. You'll receive a temporary license until the permanent one arrives by mail in a few weeks.
The state offers self-service kiosks, too, in some locations. Check with your local DMV about these kiosk locations if you prefer to do your renewal through this system.
Online Renewals
Delaware offers online renewals through the state's MyDMV portal. You will create an account and follow the on-screen prompts to complete the process. At its end, you'll print a temporary license until you receive the permanent one a few weeks after it's processed.
Military and Out-of-State Drivers
Mail-in renewals are available to military members by request.
Send a request for information to:
Division of Motor Vehicles
Attn: Driver Services Dept.
P.O. Box 698
Dover, DE 19903
Otherwise, refer to the online renewal method if this provides a better convenience.
Out-of-state drivers can request a license extension until they return to the state. Or, process their renewal by mail or online. Check with the DMV about the validity of these options.
Become a Better Delaware Driver
Looking for more information and guides to become a better Delaware driver? Check out our DE DMV topics, browse our DMV directory, or get active in the community!