Illinois Car Insurance Requirements, Laws, and Penalties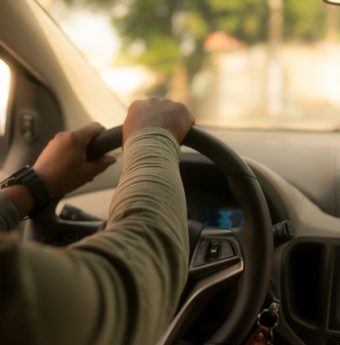 Motor vehicle owners in Illinois are required by law to have car insurance. The type of insurance is depended on the holder. In Illinois, drivers are required to have liability insurance and uninsured motorist coverage the least. Any other coverage is optional.
If you are caught driving without insurance, you will receive a citation and could even have your license suspended. So, to avoid either, comply with Illinois car insurance policies.
Illinois Car Insurance Requirements
As stated before, Illinois drivers must carry the minimum car insurance when operating a motor vehicle. The minimum requirements are:
Liability insurance
Uninsured/Underinsured motorist coverage
Liability Insurance
Liability insurance covers the cost of injuries from the result of an accident you caused. It does not cover your injuries from the accident. The insurance also covers property damages. The liability insurance must have this minimum coverage:
$20,000 for property damage
$25,000 for bodily injury per person
$50,000 total for bodily injury per accident
Uninsured/Underinsured Motorist Insurance
This insurance will cover your passengers and yourself in case of injuries sustained from a car accident. It also covers anyone involved who are uninsured or drivers whose car insurance cannot cover the cost. The insurance must have the minimum coverage that includes:
$25,000 per person
$50,00 total per accident
The motorist insurance does not have coverage for property damage.
Other Illinois Car Insurance
There is other insurance coverage that is offered to drivers. Some of these insurance cover damages that are caused form non-related accidents. Others will provide more comprehensive coverage. So, here are the other types of insurance coverage that can be purchased from insurance companies in Illinois:
Collision Insurance
Collision insurance will cover damages to your car after a traffic accident
Comprehensive Insurance
Comprehensive insurance will cover damages that are not related to a car accident. For example, damages caused by:
Medical Payments Insurance
This will cover medical bills caused by injuries related to the accident
Uninsured Motorist Property Damage Insurance
Uninsured property damage insurance will cover repairs to your car if the other driver does not have insurance
Illinois Car Insurance Penalties
You will be penalized severely if you are caught driving without car insurance. The Illinois Secretary of State Office monitors car insurance. Drivers are randomly selected and sent a questionnaire to provide proof of insurance. If you cannot provide proof of insurance, your license plate will be suspended. The same will happen if you are stopped by police and have no car insurance.
If you cannot provide proof of insurance, you face the following penalties:
License plates suspension
Fine a minimum of $500
Fine $1000 if caught driving with suspended plates
Illinois License Plate Reinstatement Policy
If your license plates were suspended because of not having insurance, you must do this to get your plates reinstated:
Provide insurance proof
Pay a $100 reinstatement fee