Illinois Traffic Ticket Fines, Violations, and Penalties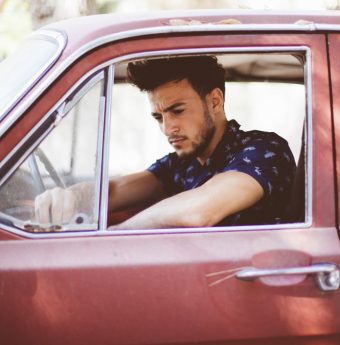 In Illinois, the traffic ticket fines will vary according to the violations. If you were cited and will pay the fine, there are three options to pay. It can be done online, by mail, or in person. Some tickets will require a court appearance; therefore, you cannot pay on any of the options mentioned above. Some tickets come with surcharges that lead to a suspended, revoked, or canceled the license.
Also, points will be added to your driving record if you are found guilty or after paying the fines.
Paying Illinois Travel Tickets
You will find the information on the traffic ticket on how to pay. If you are not sure about the payment method, contact your county court for more details. Most tickets can be paid online, by mail, or in person.
Paying Online
If paying online is an option, it will be printed on the ticket. You will use the E-Pay system when paying online. You must provide all the information when prompt to do so. Use a credit or debit card to complete the transaction. Once the process is completed, you will receive verification of your payment. Paying online does not prevent you from getting points added to your driving records.
Paying By Mail
To pay your ticket by mail, refer to the ticket to see the choice you have to pay. If paying by mail is an option, follow the directions and mail your payment. If you are not sure about the process, contact the county clerk in your jurisdiction for more information.
Paying in Person
You can visit the county clerk in your county to pay your ticket. Provide the ticket and a form of identification and pay the fine. Some counties may accept a different form of payments. Verify before going.
Lost Your Illinois Traffic Ticket?
If you are unable to find your ticket, contact the county court to get the information for you to pay. You can also check online if you remember when and where you got the ticket.
Illinois Traffic Tickets Penalties
The fines for Illinois traffic tickets can be severe. The worst that can happen is a license suspension. Once your license gets suspended, to reinstate it will require additional fines and some courses, if necessary. The most severe offenses that can result in a license suspension are:
Driving under the influence of drugs or alcohol
Refusing a chemical test
Reckless driving
Leaving the scene of an accident
Fighting Your Illinois Traffic Tickets
You can fight your traffic ticket if you believe you did not violate the Illinois traffic laws. To begin the process, you must appear in court the day of the hearing and plead not guilty. You can hire a traffic attorney to represent you or you can represent yourself. The consequences of losing your case can be very expensive. So, if this is the choice you will make, make sure you will win otherwise be prepared to pay the fine, court fees, and other additional penalties.