Iowa Provisional License: A Step-by-Step Guide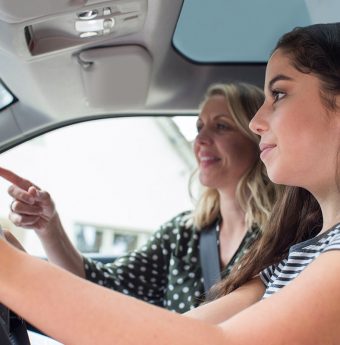 The graduated licensing program in Iowa helps teens and new drivers understand the rules of the road. This program begins with a learner's permit, moves into a provisional, and ends with an unrestricted license.
Along the way, drivers must pass requirements, take tests, and get valuable behind-the-wheel experience while accompanied by a licensed adult.
Ready to upgrade your permit? Follow along below.
Applying for a Provisional License in Iowa
Iowa's GDL program includes a minor and provisional license.
Those in the program typically begin upgrading to a provisional when they turn 16 and pass requirements like driver's ed, behind-the-wheel experience, and have held a learner's for at least one year (with a clean driving record within six months).
See our Iowa learner's permit guide if you've yet to get one. Or if you need to review your requirements and restrictions before upgrading.
When you're ready:
Go to a DMV (find one here)
Present your learner's permit
Have a parent or guardian sign off on your application

Or: Submit a Parent's/Guardian's Written Consent Form

Pay the $8 application fee
Meet the prior requirements, go through these steps, and you'll have your new provisional license! Congratulations!
Your Driving Restrictions
You are now free to drive on your own between 5 AM and 12:30 AM. Otherwise, a parent or guardian must be present during the off-hours.
Next: Getting Your Unrestricted License
Those holding a provisional can upgrade to an unrestricted license when they meet the criteria.
Criteria include:
Getting 10 hours of driving experience (2 hours at night) with their provisional
Held their provisional for at least a year (free from traffic incidents)
Get written approval from a parent or guardian
Ready to upgrade? See our Iowa driver's licensing guide for the full details, including the steps, forms, fees, and requirements.