Iowa Registration Renewal: Online, In Person, and By Mail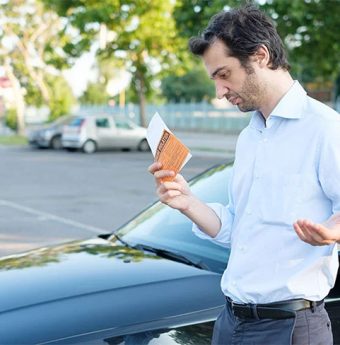 The Iowa Department of Transportation oversees your vehicle's registration renewal. You'll need to complete a renewal to continue driving legally. Your expiration depends on when you registered and is noted on the registration documents.
You should receive a renewal notice from the IA DMV before your vehicle's expiration.
The renewal notice covers items like your vehicle information, fees and requirements, and a PIN you can use to renew online. If you did not receive a renewal notice, you could check with your local DMV or the IA DMV website. An old address is a likely scenario – get this changed as soon as you can!
You can renew your vehicle's registration:
Failing to renew your car's registration can result in penalties. Given your license isn't suspended or you have other restrictions from completing it – use the sections below to complete the renewal steps.
Iowa Car Registration Renewal: Step-by-Step
You have up to 1 month before or after to renew your vehicle in Iowa.
Waiting to renew beyond the expiration date incurs a late fee. This fee is 5% of the renewal (or $5, depending on fees) for every month beyond its expiration.
Renewing In-Person
Rather handle business face-to-face? A trip to your local DMV shouldn't take long.
Here is what you'll do when renewing in person:
Present your IA driver's license or ID
Submit your vehicle registration or renewal notice
Pay your renewal fees
That's it! Your vehicle's registration has been renewed.
Renewing Online
Online renewal is the fastest way to renew your Iowa car registration. You will provide information found on the renewal notice when renewing online.
Online renewal varies by county.
Given you pass the requirements and have the documents ready:
Visit your county renewal portal

Enter your renewal PIN

Note: Located on your renewal notice
Else: Use your license plate #
Or: Your vehicle's registration audit #

Complete the transaction
Print your receipt
You should receive your registration by mail in a week.
Renewing by Mail
Mail-in renewal is slower but provides a good alternative if you can't get online. Or if you rather avoid going to a DMV location.
Complete your renewal notice form or registration info
Write a check or money order covering your fees
Mail your registration renewal documents to your local Iowa treasurer's office. You should receive your new documents not long after your info is processed.
Congratulations, You're Done!
You've completed the IA vehicle registration renewal.
Keep track of your expiration date by writing it on your calendar. Otherwise, keep an eye out for the next time a renewal notice comes your way. Forgoing renewal can land you in trouble with fines and penalties so don't let this lapse. And, as always, continue practicing safe driving!