Iowa Suspended License: A Reinstatement Guide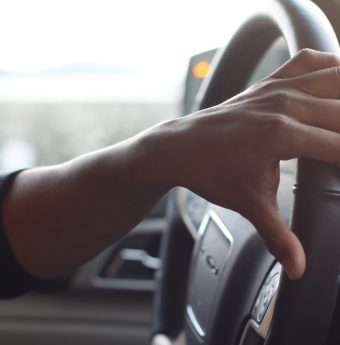 The suspension of your Iowa license can make day-to-day activities difficult.
Those wanting to reinstate their license after a suspension must meet criteria (and expectations) dictated by the Iowa Department of Transportation. This may include a number of things such as paying fines, waiting out the suspension, getting insurance coverage, and more.
The severity of your license suspension can depend on several elements such as whether it was due to unpaid tickets, reckless driving, DWI, and more. You will want to refer to the letter of suspension and understand the Iowa point system to get better understanding.
In this short guide, you'll learn the basics of what you'll need to reinstate a license in Iowa.
Reinstating a Suspended Iowa License
Before you can begin, you'll want to refer to the letter of suspension you received from Iowa DOT.
The Iowa Department of Transportation (DOT) will send you a notice that explains the reason for your suspension, as well as the steps you need to take to reinstate your license. You may also check your information online through their website or in person.
Depending on the reason for your license suspension, you may need to meet certain requirements before you can reinstate your license. The biggest of these is to get proper insurance. This means meeting Iowa's minimum liability coverage requirements before you can reinstate your license. Insurance coverage, when you have a suspended license, can be costly so shop around and find the insurer that'll work with you.
From there — you'll need to do two things:
Complete any required exams or courses
Submit an application for reinstatement
Pay the reinstatement fee
You can schedule a visit to your local Iowa DMV to submit your reinstatement application. There, you'll pay the necessary fees and do any of the required exams and/or testing. If everything goes well you'll be approved. In a few days (or weeks, depending on the backlog) you should receive your new Iowa driver's license in the mail.
Temporary Driver's License for Suspended Drivers
You may be able to get a temporary driver's license while it's suspended.
This license is only for things such as going to/from work, school, and court-related activities.
Here, you'll submit FORM 430100 along with proof of insurance and a fee(s).