Iowa Traffic Tickets: Fines, Violations, and Penalties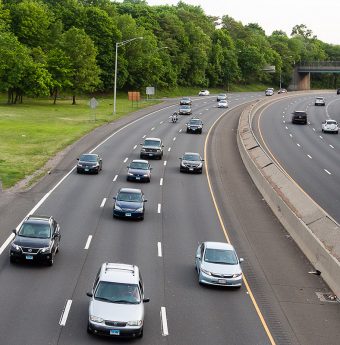 Committing a traffic violation will result in a fine. The Iowa Driver & Identification Services (DIS) will suspend your driver's license if you receive multiple violations or a serious violation. Traffic tickets also have criminal penalties. Criminal penalties are additional fines that can be very hefty.
Traffic Tickets & Points
When you receive a citation, points go on your driving records. The less severe violation will have fewer points. Too many citations and the DIS will suspend or revoke your license.
The DIS will suspend your license if:
You are a habitual traffic offender (commit three or more violations in 12 months)
Convicted of severe violations (speeding 25 mph or more over the speed limit)
You may need to complete driver improvement courses and drug evaluation.
Pay Your Traffic Tickets
The type of ticket will determine how you must pay the fine. Lesser offenses require payment in a variety of ways.
You can make payments:
Online
By mail
By phone
In-person
If you receive a ticket that you must appear in front of a judge, then you cannot pay the fine by any of the options above.
Fight Your Traffic Ticket
You can fight your traffic ticket by appearing in court on the day printed on the ticket. You can plead not guilty and get a hearing date.
You can also inform the court by mail ten days after receiving the citation. Once you do, it is best to hire an attorney to represent you at the hearing.
Lost Your Traffic Ticket?
If you cannot find your ticket, contact the county court and provide you with information and as many details about the ticket.
You can also search online at the Iowa DIS website. You must have an account or create one to search. Provide your information along with your driver's license. Once you have the knowledge and the fine can be paid online, should go ahead and get it done.
Reinstating Your Driver's License
Once you complete all your administrative penalties, you can start your license reinstatement. If you can prove you complete a driving course or drug or alcohol course, pay the reinstatement fee, and you may get your driving privileges back.