How to Get a Driver's License in Missouri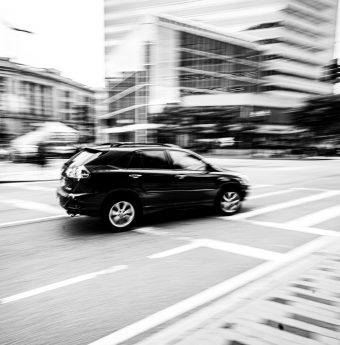 The Missouri Department of Revenue oversees state driver's licensing. The state offers a graduated driver's licensing program helping first-time drivers understand road safety while gaining valuable behind-the-wheel experience.
Anyone under 18 must do the GDL program before applying for a license.
New and out-of-state drivers over 18 can apply for their Class F driver's license after meeting certain requirements. For example, out-of-state drivers will surrender their license, show proof of ID/residency, and take the same tests (unless otherwise noted) as current MO residents when applying.
Ready to upgrade your learner's permit and/or provisional teen license? Applying as a new first-time driver or coming from out-of-state? Keep reading!
Getting Your Missouri Driver's License: How-to
The GDL program helps first-time drivers understand road rules and is a requirement for anyone under 18 later applying for their adult, unrestricted license. Anyone older will bypass this requirement but is expected to know road rules and have behind-the-wheel experience before applying.
Note: All Missouri drivers must have insurance, meeting the basic requirements, if to legally drive. Get insurance before applying to avoid trouble if you plan to drive on the day of your application.
Before Going to the DMV
Missouri requires you to meet testing requirements before applying for a license.
This includes:
Completion of the driving test awards the Driver Examination Record (Form 100) which you'll submit during your license application. Consider taking online practice tests to improve your passing success.
Missouri's State Highway Patrol's Driver Examination Division provides driver testing ensuring you have the competency to show safe driving. The driving test will have you demonstrate your driving skills and knowledge of Missouri traffic safety and laws.
Driver's education is not required in the state of Missouri, but it can be a great help to get behind-the-wheel experience when applying for a license. These courses give classroom and real-world driving tests so you're best prepared for the road and driving test during licensing.
What You'll Do at the DMV
Schedule and visit a MO DMV
Provide proof of Identification

Birth certificate, passport, visa

Provide proof of Social Security Number

Card, W-2, pay stub

Provide proof of MO residency

Utility bill, bank statement, voter ID

Pass the driving test
Pay the application fee

3 years: $10
6 years: $20
Keep note of this expiration date to plan your license renewal when it comes time. You should receive your Missouri driver's license within 10 days of your application.
Congratulations!
Completing all these steps has awarded you an unrestricted driver's license in Missouri. Continue practicing safe driving – else risk a suspended license – especially respecting phone rules! Enjoy your time on the road, be safe out there!