Rhode Island Auto Insurance Minimums, Laws, and Quotes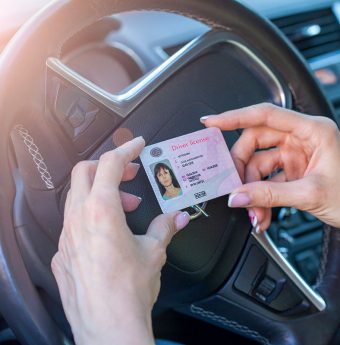 All Rhode Island drivers must carry auto insurance if they get behind the wheel unless they show fiscal responsibility. Insurance protects not only you when driving but others on the road. After all, you never know if an accident may happen!
This article shares what those insurance minimums are that you must carry. And the repercussions of not having it. And provides RI insurance quotes if you're shopping for coverage in Rhode Island.
The Rhode Island Car Insurance Requirements and Minimums
Rhode Island requires the following required auto insurance coverage:
Bodily Injury Liability: $25,000 per person / $50,000 per accident
Property Damage Liability: $25,000 per accident
Uninsured/Underinsured Motorist: $25,000 per person / $50,000 per accident
Uninsured Motorist Property: $25,000 per accident
Medical Payments: $3,000 per accident
Your final insurance needs will depend on your driving abilities, history, and needs—some vehicles, like when leasing, may require collision and compressive coverage.
Penalties for Driving Without Insurance in Rhode Island
The state of Rhode Island has variable penalties if you're found driving without insurance. This could include a hefty fine to jail time. A possible license and registration suspension may happen, too!
Typical penalties for driving in Rhode Island without insurance include:
Up to $1,000 in fines
Up to 1 year of license, registration, and plate suspension
Variable reinstatement costs and fees
Required SR22 insurance (up to 1 year)
Higher insurance premiums
The first offense of driving without insurance usually results in a $100 to $500 fine. The second yields an average of $500.00 The third and after are generally $1,000 or more, depending on your actions.
You may be required to show proof of insurance at any moment when on the road. This may include when pulled over for a traffic violation or during checkpoints. Failing to provide proof of auto insurance will result in fines and possible loss of driving privileges.
Causing an accident without insurance creates a host of problems for you, from points on your record, an impound of your vehicle, loss of driving privileges, and possible criminal charges.
You may appeal your lack of insurance.
You are required to provide proof of insurance within 20 days. Failing to provide proof within this time will result in your punishment going through.
Compare Quotes for Rhode Island Insurance Policies
Whether you just moved to Rhode Island or you're a resident, you need auto insurance if you're getting behind the wheel and on state roads and highways. The insurance helps protect you from uninsured motorists while providing if you're the one at fault.
Your intent may be finding cheap Rhode Island auto insurance to cover the state's minimums. You may decide to upgrade your insurance policy once you're driving. Many RI car insurance companies offer good driver discounts lowering their premiums.
Check to ensure you're given the best coverage else, shop for new coverage by comparing insurers!