How to Get Your South Carolina Driver's License: Step-by-Step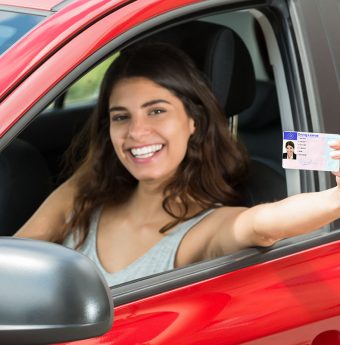 South Carolina, as one can expect, requires every person to get a driver's license if they want to drive on public roads.
The South Carolina Department of Motor Vehicles uses a graduated licensing program to help first-time drivers learn road rules through stages requiring tests and driving experience.
To apply for a license in South Carolina, you must visit a DMV office and bring documents proving your identity, age, and state residency. You must also provide your Social Security number (SSN) or an approved alternative document.
The GDL process includes:
Learner's Permit
Conditional License
Unrestricted License
Every person wanting a license will need to get a learner's permit regardless of age.
Getting a South Carolina driver's license is surprisingly easy if you're willing to practice and take tests through the state's graduated licensing program. Most drivers will get a Class D license. SC also introduced a REAL ID license as of 2005 – read the FAQ's for more information if desired.
Those coming from out-of-state will need to apply for a new one within 90 days of residency. The requirements are largely the same as applying as an adult, given you transfer your out-of-state license, pass a vision screening (and possible written test if your prior license expired for nine months or longer), and show your appropriate proof of ID and residency.
Before going to the DMV, you'll want to collect the following:
Proof of identification
Proof of residency
Payment method
You will visit an SC DMV throughout each of these applications.
The following is a recap of the learner's permit requirements to help you understand the base requirement for getting a license. Then, this guide shares what you'll do when upgrading the learner's permit into a full South Carolina driver's license.
Getting Your Learner's Permit
A learner's permit is required if you plan to get an unrestricted license. This permit becomes available for teens age 15 and older.
A parent must accompany the teen to the DMV when they apply for their learner's permit.
How to Apply:
Visit a local SC DMV
Show proof of identification/citizenship
Show proof of residency (2 documents)
Show proof of Social Security Number
File the Application for a Beginner's Permit, Driver's License, or Identification Card (447-NC)
Pay the $2.50 permit fee
At the DMV office, you will take a knowledge test about traffic laws, road signs, and safe driving. Refer to your driver's handbook for answers to these questions. Else, consider taking an online practice test to improve your chances of success.
Restrictions with your learner's permit include being able to drive between 6 AM to 12 AM with an adult (21+) with one year of driving experience. A parent or guardian may accompany you between 6 AM and 12 AM. Each of these conditions requires the individual in the passenger seat.
Related: How Long Does it Take to Learn to Drive?
Getting Your Conditional License
First-time drivers in the licensing program may apply for their conditional license when they turn 15 years and 180 days old (given they began the process at 15).
Those 16 may apply for a conditional with some unrestricted privileges. Those 17 and older can apply for their regular license (effectively skipping the conditional licensing) if they've held a learner's permit for at least 180 days.
A driver's education course is required if getting a conditional or unrestricted license.
Do the following when there:
Provide proof of ID/citizenship & residency & SSN
Submit a Certificate of School Attendance, Drivers Education and Driving Practice
Pass a vision test
Pass a driving test
Pay the fee

5 years: $12.50 (online)
8 years: $25
Restrictions vary while drivers have their provisional licenses.
Conditional license holders may drive between 6 AM to 6 PM without restrictions. Times between 6 PM to 12 AM require a licensed adult (21+). A parent/guardian must accompany drivers between 12 AM to 6 AM. Plus, no more than 2 passengers can ride with if under 21 unless an adult (21+) is present.
A special restricted license is available by taking these same steps and being 16 years old and having held a learner's permit for at least 180 days. This basically gives you unrestricted driving privileges until you turn 17 and are ready to upgrade to a full license.
You will then:
Turn 16 or older
Held a conditional or special restricted license for a year
Go to the DMV to upgrade your license
Follow these rules and restrictions, and you'll move on to getting your unrestricted license.
Getting Your Unrestricted License
Finally, those who held their provisional until eligible age in the graduated licensing program can upgrade their conditional to an unrestricted license. Likewise, those 17 may jump right into unrestricted licensing if they've held their learner's permit for 180 days.
Complete the following when you're ready:
Bring proof of ID/Citizenship & SSN
Bring proof of residency (2 documents)
Turn in your learner's or provisional
Submit the Application for a Beginner's Permit, Driver's License, or Identification Card (447-NC)
Pass the exams/tests:

Vision
Driving test
If applicable: Written exam

Pay the fees

$2.50 permit fee
$2 written exam fee
Schedule a driving exam or visit (walk-in) at an applicable location. You'll show your permit there, take another vision test, and conduct your road skills test. Provide proof of insurance for the testing vehicle and pay the $25 license fee in the process.
If you fail these tests you may retake them in 2 weeks else 60 days if you've failed a 3rd time.
Conclusion
You've successfully navigated the graduated licensing program and received your South Carolina driver's license! This is valid for up to 8-years before you need to renew your license. You're now free to roam the roads or take the next step in getting a vehicle registered of your own!
Respect the rules of the road, be safe, and have fun with your newfound freedom!