How to Pay or Fight Vermont Traffic Tickets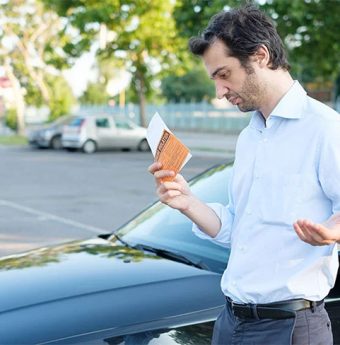 Dealing with a traffic ticket can be one of the most frustrating experiences for a driver – you feel like you're at the mercy of the authorities, and all you want is to move on with your life. In Vermont, understanding how to pay or fight a traffic ticket isn't always clear cut – but that doesn't mean it has to be an overwhelming experience. This blog post will take you through all the necessary steps so that no matter what happens, you know exactly what to do when paying or fighting a Vermont traffic ticket.
Those receiving a Vermont traffic ticket have options for handling and paying them.
Usually, this involves one of two things:
Plead guilty and pay it
Attempt to contest it
Vermont is rather strict with how they handle traffic tickets. Unlike other states, the courts won't usually let you take defensive driving classes or deduct points.
Your traffic ticket should contain all the information you need when moving forward. When paying, your check, money order, or card payment is made to the "Treasurer, State of Vermont".
In this guide, you'll learn your options for dealing with your traffic ticket.
How to Pay Your Vermont Traffic Tickets
You should attempt to pay for your traffic ticket as soon as possible.
Failing to pay the ticket in time can result in further penalties. This may include a license suspension or revocation, which causes many new setbacks, from reinstatement fees to insurance renewal fees!
You can pay for your ticket:
You should pay your VT traffic ticket within 21 days or by the date stated on the ticket. Otherwise, you will pay an extra $20 fine and/or now must deal with a collection agency. You may ask for a deadline extension (using the 500-00423 form), pay a partial payment, and mail in your information.
To pay online:
Visit the VT court system
Fill in your information
Follow the on-screen prompts
Pay your traffic tickets
Print your receipt
To pay by mail:
Mail-in options are available by submitting a check or money order. These items go to Judicial Bureau, P.O. Box 607, White River Junction, VT 05001. Include your citation number and address on the check or money order. Try to get this in early since there may be delays in processing.
How to Dispute Vermont Traffic Tickets
Those wanting to fight their Vermont tickets should first check their driving records.
Your records will give you a good basis for whether you want to dispute the ticket. In some instances, your record is rather clean, and you could take the hit. For others, they may want to dispute it if they've accumulated too many points and are at risk of suspension or revocation.
This is entirely up to you if you choose to move forward.
The process varies by your infractions, but you'll typically have options in either reducing or dismissing the ticket. You may also appeal and contest the tickets outright to which you'll request the hearing, go through the discovery, show up in court, and react based on what happens during the hearing.
You'll need to decide on its due date.
Some drivers may be eligible to take a defensive driving course or get their ticket dismissed depending on their ticketing circumstances and how they act in court. A good driving record will help with your appeal and reduce ticket fines and fees.
Hiring a Vermont Traffic Lawyer
You may want to consider hiring a traffic lawyer in Vermont.
The professional can provide ample insight and skills that'll help you (potentially) beat the ticket. Look around your area or use online directories (like ours) to find one. Don't delay; time is valuable, as you have a limited window to dispute your VT tickets!