The Hassle-free, Step-by-Step Guide to Maryland Car Registration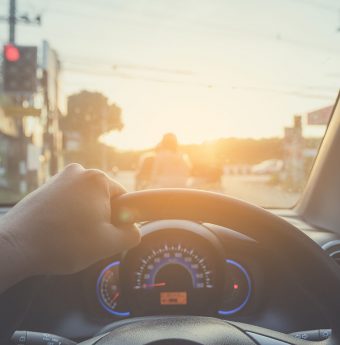 Want to legally drive on state roads throughout Maryland? You'll need to process a Maryland car registration! This process is handled by Maryland's Motor Vehicle Administration (MVA) and doesn't take long once you have the paperwork ready for its completion.
How to Register a Car in Maryland
How you'll register a vehicle in Maryland depends on if you purchased the vehicle through a private sale or got it from a dealership. You'll have up 60 days to register the vehicle when moving to the state. All others are expected to get their title and registration as soon as they can after the transaction.
The following guide shares the exact steps and procedures for registering a car in Maryland. You'll learn about the required forms, fees, and inspections you'll need to legally drive in the state.
You should know that every driver will need to provide proof of insurance and have their vehicle inspected before they're legally allowed to drive in Maryland. We've detailed those items in their respective sections below. Let's begin with the basic process of registration before getting into those specifics.
Gather your Maryland driver's license, and insurance, and make an appointment… here's what you'll do:
Go to an MD DMV office
Provide proof of vehicle ownership

A registration document and bill of sale will suffice for out-of-state titles that do not work as proof of ownership

File the application

Option #1: Use the Maryland-issued title as the application form
Option #1: Use the Form VR-005 (Application for Certificate of Title)
Include your Maryland insurance information

Provide proof of purchase price

A bill of sale between buyer/seller
Notarized if: Vehicle is less than 7 years old, below $500 book value, or the buyer wants the excise tax calculation on the sale price vs book value

Get and show your odometer disclosure statement

Attested in the Assignment of Ownership section of the title
Or: Submit an Odometer Disclosure Statement (Form VR-197)

Get and show your Maryland Safety Inspection Certificate

Valid from 90-days of it being issued

Provide conditional documents, like:

Lien information
Lien release
Power of attorney

Pay the registration fees and taxes
Congratulations! You've completed the steps to register a vehicle in the state of Maryland. You'll receive your plates and registration after this process, then receive your title in the mail about a week later.
Maryland Vehicle Inspections
Maryland requires a:
Safety inspection
Emission inspection
The safety inspection, sent via notice 8 weeks before it is required, must be completed for all vehicles being registered at a safety inspection station. You'll receive a certificate, good for 90 days, which you'll provide when registering the vehicle.
An emissions inspection isn't required during registration, but you'll need it done sometime after. You'll get contacted by the Vehicle Emissions Inspection Program after registration detailing what you'll need to get it inspected.
Maryland Registration Fees and Taxes
How much does it cost to register a car in Maryland? It depends on the vehicle, weight, and your needs, but these are the typical fees:
Passenger Cars (Up to 3,7000lbs): $135
Passenger Cars (Over 3,7000lbs): $187
Multi-purpose Vehicle (Up to 3,700lbs): $135
Multi-purpose Vehicle (Over 3,700lbs): $187
Trucks (3/4ton to 7,000lbs or less): $161.50
Trailer (3,000lbs or less): $51.00
Vehicles are registered for two years at a time and include a $17 surcharge. Refer to Maryland's Fees for Registration Plates page for an estimation of what you'll pay during the registration process.
Registration Renewal
The vehicle registration renewal process is very much like this process of registration. Except, you'll provide a few different details and forms along the way. You'll need to renew your tag and title at least every year but have the option to renew every 2 years.