How to Renew Your Car Registration in Maryland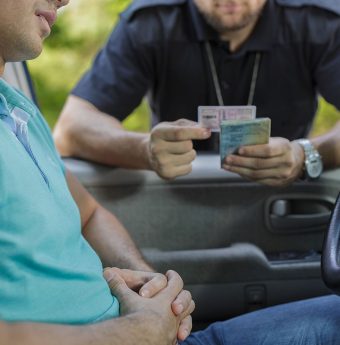 The Maryland Motor Vehicle Administration (MVA) oversees your vehicle's registration renewal.
You'll need to complete a renewal to continue (legally) driving. Your expiration depends on when you registered and is noted on the registration documents.
You'll receive a renewal notice about 60 days before your vehicle's expiration. The notice shares the renewal date and other applicable information to make the renewal quick and easy. If you didn't receive this notice, call your DMV for your MD driving records.
Most drivers can renew their vehicle's registration:
In-person
By Mail
By Phone
Failing to renew your car's registration can result in penalties. Given your license isn't suspended or you have other restrictions from completing it – use the sections below to complete the renewal steps.
Maryland Registration Renewal: Step-by-Step
Your registration renewal method will vary, depending on what's mentioned on the notice.
If you've lost your tags sometime between the renewal you can have them replaced. See our duplicate title guide for more information about this process if it's a requirement for your renewal. You will also want minimum auto insurance when renewing to legally drive on state roads.
Here are the ways to renew your vehicle's registration in Maryland:
Renewing In-Person
You can renew at several locations in Maryland:
Your local treasurer's office
A title service agent's location
The MVA mobile offices
Your local MVA office
You may need to complete an emissions test before you arrive (see below).
Renewing in person is your option if the renewal notice doesn't state you can do so otherwise.
Go to a renewal location
Present your MD driver's license
Provide your registration notice or current registration
Show proof of auto insurance
Pay the registration renewal fees
The clerk will process your information and complete the transaction.
You can use a self-service kiosk to renew your information in person, too. These kiosks are located throughout the state. You'll provide the same information as the in-person renewal but follow the on-screen prompts to complete the transaction.
Renewing by Mail
Mail-in renewals are available for residents in-state and out-of-state.
To renew your Maryland vehicle registration by mail:
Fill out the renewal notice
Verify your car insurance
Complete any needed/required certifications
Write a check or money order for the renewal fees

It's recommended you include the license # and your phone number on the check

Send your information
You will send your renewal documents to the address listed on the document. You should receive your new registration documents in a week or two.
Renewing by Phone
Rather call in your Maryland vehicle registration renewal?
Call 410-768-7000
Provide your information

Certificate, or
Renewal notice

Process a payment
The DMV will mail your renewal documents after everything is confirmed.
Maryland Registration Renewal Fees
How much does it cost to renew registration in Maryland? Expect the following:
Passenger/multi-purpose vehicles under 3,700lbs: $135
Passenger/multi-purpose vehicles over 3,700lbs: $187
¾ ton trucks: $161.50
Low-speed vehicles: $104
…plus any additional fees noted on your renewal notice (like late fees and tax deductions).
Maryland Emissions Testing
Vehicles are required an emission test every 2 years. You'll provide an emissions certificate as part of your renewal if it's due. Testing costs $14 and is done at an emissions testing station. Check with your DMV or keep track of your registration to see if it's a requirement when renewing.
Congratulations, You're Done!
You've completed the MD vehicle registration renewal.
Keep track of your expiration date by writing it on your calendar. Otherwise, note the next time a renewal notice comes your way. Forgoing renewal can land you in trouble with fines and penalties so don't let this lapse – happy driving!