Virginia License Renewal Guide: Step-by-Step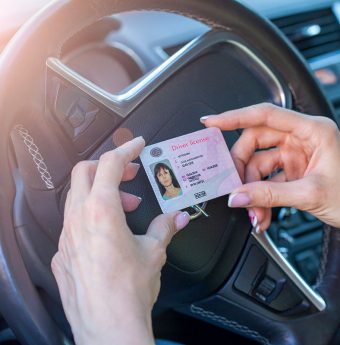 The Virginia Department of Motor Vehicles sends a notice when your license is close to expiration. You may also check your license's status on the VA DMV website. You must always have your license valid if you plan to drive in Virginia. Renewing your license makes it valid for another eight years. Licenses for those under 20 years old, having their permit or the first-time license between 16 and 17, will renew on their 20th birthday. License renewal is available online, by mail, and in person.
Your VA Driver's License Status and Renewal Requirements
Your license renewal varies by its status:
Valid
Suspended
Lost, Damaged, or Stolen
Virginia drivers can renew their driver's license up to 6-months ahead of time if it's valid. Those with suspended licenses will need to wait through the suspension period and/or pay fines or serve time. A lost, damaged, or stolen license requires a driver to file a Form DL 1P and show proof of ID/residency, then pay fees to get a newly issued license (later used in the renewal).
How to Renew Your Virgina License?
Renewing your driver's license in Virginia is a quick and easy process if you have the time and documents ready to file. You will receive a notification of your license's validity detailing your renewal options.
In-person
Go to your nearest VA DMV (click to find one), and:
Provide your driver's license and notice
Get your photo taken
Pay the $32 renewal fee
Driver's under 21 years old take a driving test if they have traffic violations. You will pay an extra $5 renewal fee if you choose to renew in-person when marked available to renew online unless you are processing other business at the DMV.
Online
Can you renew VA license online? Yes!
To renew online, you must have these requirements:
Your vision should be the same as before. If not, you'll need to apply in-person to do the vision test.
You will do the following:
Visit the VA myDMV site
Provide your information

Full name
SSN
DoB
License info

Pay the $32 renewal fee
The online process is, by far, the easiest way to renew your VA license. The step-by-step process shouldn't take long. You'll receive your new license in the mail shortly after.
By Mail
Mail-in renewals are available if it's marked on the renewal notice. If this option is available, you will send the application and the $32 renewal fee. You'll receive your license in about 2 weeks.
Send renewal information to:
Virginia Department of Motor Vehicles
P.O. Box 26506
Richmond, VA 23260
A Note about Suspended and/or Expired Licenses
Wondering about penalties for driving with an expired license in Virginia? If you're asking this, then it's likely you need to stop driving and find a solution immediately. Use our Suspended VA License Guide to learn what options you have (including the steps/fees you'll do) to reinstate your license.
Conclusion
Now you know how to renew your VA driver's license. Whether you choose to do so online, by mail, or in person at a local DMV office, remember to bring the necessary documents and payment with you to ensure a smooth process. Best of luck during the renewal process! Good luck and safe driving.