How to Register a Car in Washington State?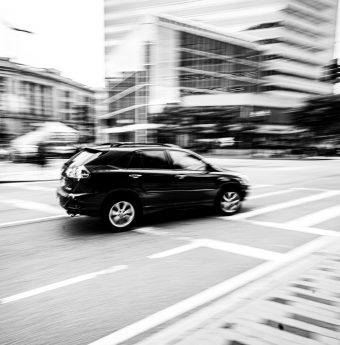 Getting your driver's license is a big step in having more freedom to do as you, please. Registering a car is the next logical step, letting you go about your day without trouble of catching a ride with others! It's your responsibility to title and register a car in Washington.
Registering your vehicle is done at a WA DOL office or by mail. You'll want to do this right away if you plan to drive on WA roads legally. Also, don't think about driving without a title/registration else you could face a license suspension!
The registration process includes a:
Title application or lease agreement
Identification and proof of residency
Insurance and vehicle inspection
Paying applicable fees and taxes
Those coming from out of state need to register within 30 days of residency. They'll follow a largely similar process as your typical vehicle registration. It's recommended you get an adult WA license for the sake of simplicity when driving – and renewing the vehicle later.
In this article, you'll learn the steps needed to title and tag your car or truck in Washington.
Washington Car or Truck Registration: Step-by-Step
You will have to register your vehicle after its leased, purchased, inherited, or gifted. Registration is quick-and-easy when you have the necessary documents prepared. And, have payment ready when processing its fees and taxes.
You will register a vehicle within 15 days of ownership in Washington. If you can't register within this time frame, you'll get charged $50 then $2 for every day afterward (maxing out at $125).
What You'll Need
WA driver's license or state ID
Proof of vehicle ownership
The vehicle's title

Notarized
Lien release (if applicable)

Completed forms

Title Application
Emissions testing report (if applicable)
Odometer Disclosure (vehicles ten years and older)
Bill of Sale

Payment method

Registration fees
Use tax (if applicable)
Emissions inspections are done for those living in the following counties: Clark, King, Pierce, Snohomish, and Spokane. Exceptions to the testing are vehicles 10 years and newer, hybrid vehicles (with 50mpg city), and diesel vehicles built since 2007 and under 6,001 lbs.
Vehicle Registration (via Private Sales)
The following details what's required when buying or selling a vehicle through private parties. See the 'By Mail' section below if choosing to register through these means.
Transfer the title

Sign and notarized
No title: Affidavit of Loss/Release of Interest (TD-420-040)

Go to the DMV or Quick Title office
Complete the Vehicle Certificate of Ownership (Title) Application (TD-420-001)

Plus: Lien release if applicable

Provide the disclosures (if applicable)

Emissions test
Odometer

Show your Vehicle/Vessel Bill of Sale (TD-420-065)
Show your proof of ID

Show proof of insurance
Pay the registration fees
You'll receive your plates at the office once all items completed unless processed at a Quick Title office (and paying the $50 extra fee). Otherwise, you should receive your plate by mail no more than 10-weeks tops – call if there has been a serious delay.
Dealer Leased or Bought Registrations
Dealerships send your title and tag documents to the WA DOL. However, you may need to process the paperwork if it's a smaller dealership or at your leisure. You will follow the same procedure as a private registration, swapping the Manufacturer's Certificate of Origin (usually).
You should receive your documents and plates by mail soon after.
Registration by Mail
You're expected to sign/notarize the title and file all paperwork as if you were going to the DMV. This includes getting an odometer disclosure in-person before sending everything. Once everything is verified, you'll send your information to the licensing office.
Send documents and payment to:
Refunds and Title Services
Department of Licensing
PO Box 9043
Olympia, WA 98507
Your registration should arrive in a few weeks; plates should arrive in about three. Touch base with the licensing office if they've been delayed.
Washington Car Registration Fees and Taxes
Registrations depend on your vehicle's type, weight, plates, and address. You can process these payments at a DMV, by mail, or at a License eXpress. It's best to check the Washington vehicle registration fee calculator for specific details of your registration and title fees as they are very different from one person to the next.
Need a Registration Renewal?
Renewal is quick and easy, much like the initial process, doing it every 6-years. Need help understanding what documents and payments you'll make? Read our WA Registration Renewal Guide.
Conclusion
Overall, it's important to be aware of the Washington vehicle registration fees and taxes as they vary depending on several factors. Make sure you have all your documents ready before heading to the DMV, so that you can avoid any delays or additional costs. As always, reach out to the licensing office if you ever have any questions! Good luck!