How to Replace a Title in Washington?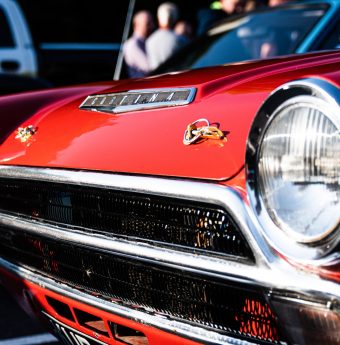 Getting a duplicate title when you've lost it is easy in the state of Washington. You'll file the TD-420-040 form, pay the $31 duplicate title fee, and submit your information to the WA DOL.
Why does this matter? If you want to buy/sell, register, or renew, you will need their vehicle's title.
Nowadays, you can file your title electronically, saving you a lot of time and hassle. Yet, some car owners prefer a physical copy. Unfortunately, these paper titles can get damaged, lost, or stolen easily.
The following sections will help you understand the exact steps and requirements to get a duplicate title when replacing one in Washington.
Getting a Replacement WA Title: How-to
For convenience, you will likely replace a title in person at a WA DOL location (click to find one near you). Or, you can do this process by mail (see the section below).
Replacing the title requires you to file an Affidavit of Loss/Release of Interest (Form TD-420-040). You will complete the form, sign it, and notarize the document. Now is the time to fix errors or update information like your name and address.
You'll pay a $31 replacement fee for the request.
Note: Your vehicle's lienholder will complete the replacement if applicable. If they're not available, you may request them removed before completing the process.
Replacing a Title at a DMV
Complete the following if you're going to a DOL location:
Locate your nearest office
File and bring the TD-420-040 application

Complete the document
Sign and notarize (both parties)

Pay the fee and taxes (check, cash, card)
The clerk will verify your information, process the payment, and provide a replacement title by mail in around a 2-month window. Otherwise, you can use the state's License eXpress service for faster service but at a higher cost.
Replacing a Title by Mail
The title replacement takes longer by mail – almost 10-weeks to be exact – but is available if you've got time or can't get over to a DMV location. This process needs the TD-420-040 form and payment addressed to the Department of Licensing.
Send your information to:
Refunds and Title Services
Department of Licensing
PO Box 9030
Olympia, WA 98507
Title Updates/Errors
Keeping your information up-to-date is recommended to avoid hassles. You can update your address online or in person at any DOL location. Changing your name requires a TD-420-040 form or TD-420-047 form plus the title cost ($31). So, make these changes when getting a replacement to save money.
Conclusion
Replacing a title is simple and can be done online, in person or by mail. Make sure to provide the right information and payment for the quickest processing time. Keeping your information up-to-date can save you money on replacements or updates so don't forget to update when you move or change your name. Need help? Contact us at dmvconnect.com, and our support team will be happy to help you with your title needs!
Happy Driving! 🙂