How to Change Your Personal Information at a Pennsylvania DMV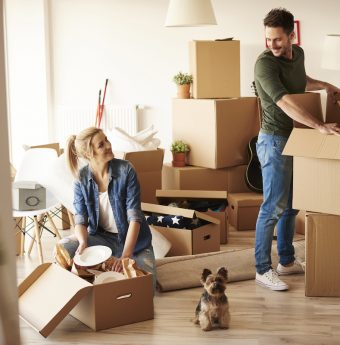 Many people change their last names after they get married. Some people adopt new names just because they don't like their existing ones. Others might feel ashamed to carry their given surname and change it as a means of becoming independent.
To change your name in Pennsylvania, you need a valid social security card and two of the following:
The most recent fiscal year's tax return.
A valid United States passport.
A photo identification card issued by a government agency within the United States.
Lastly, a voter registration card can also be used as one of two required additional forms of documentation.
You may also need to pay a fee if you wish to receive a new driver's license, vehicle registration form, title, photo ID, or commercial driver's license.
Two other popular questions related to switching information through the DMV, changing addresses for existing residents of Pennsylvania, and receiving a new Pennsylvania driver's license for new residents of the state, are answered below.
How do I change my driver's license to Pennsylvania?
If you permanently relocate to Pennsylvania from another state, you are legally required to submit your new Pennsylvania-based address to the state's Department of Motor Vehicles within 60 days of moving to the state. You can do this while applying for a Pennsylvania-given driver's license.
So, how do I change my driver's license to Pennsylvania? Here's how.
You'll either have a valid driver's license from another state before you move to Pennsylvania or not. If you do have an out-of-state driver's license that is valid or has expired for less than six months, simply bring along a state-approved additional form of identification, your out-of-state driver's license, social security card, and recent proof of residency.
Simply pass a vision test, and you're good to go.
Keep in mind that people who have let their out-of-state driver's license expire for longer than six months will have to take a written exam and driving test. However, you'll be required to keep a learner's permit for six months.
Here's another common question: "How can I change the address on my driver's license in PA?"
Fortunately for you, it's even easier than changing your name.
How can I change the address on my driver's license in PA?
To go through with a DMV change of address in PA, simply show up at an official Pennsylvania driver's license center in person. You don't need to bring any documents.
To DMV change of address PA via mail, fill out Form DL-80, titled "Non-commercial Driver's License/Identification Card/Learner's Permit Application to Renew/Replace/Change/Correct," and mail it to the address below:
PennDOT
P.O. Box 68272
Harrisburg, PA 17106-8272
If you only want a new driver's license with an updated address, you don't need to do anything else via mail. However, if you want to receive an updated vehicle registration document or both a driver's license and vehicle registration proof, you'll also need to fill out Form MV-63, titled "Change of Address."
Carrying out the process online is arguably the easiest of the three available means of changing your address. All you need is a printer to print a valid temporary driver's license and your driver's license number.