How to Get Your Nevada Driver's License: Step-by-Step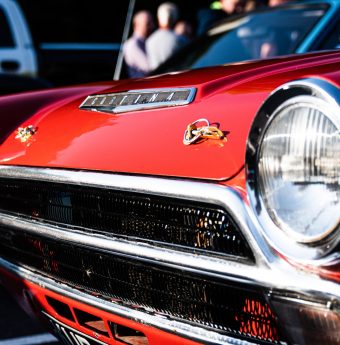 The Nevada Department of Motor Vehicles oversees the state's graduated licensing program. This program helps first-time drivers learn driving basics through knowledge testing, behind-the-wheel practice, and real-world experience under the supervision of a licensed adult.
Nevada's GDL program begins at 15 years old with a driver's education.
At 15 ½, the teen can apply for their learner's permit. By 16 years old, teens can get a provisional license which eventually becomes an unrestricted (adult) license after holding the provisional for 6 months.
Adults (18+) wanting to apply for their NV driver's license can partake in this GDL program. Else, adults can take a series of tests (the same as the GDL program) back-to-back, along with real-world experience.
This guide shares how you'll get a license in Nevada, starting with a learner's permit. The guide then covers what's required if you're getting a license as an adult or coming from out of state.
You will visit an NV DMV throughout each licensing application.
Getting a Learner's Permit in Nevada
The GDL program becomes available at age 15 and to residents of the state.
Any teen under 18 is required to take a driver's education course to obtain their learner's permit.
The driver's ed program lets teens, as early as 15, get behind-the-wheel experience and knowledge they'll use when applying for their permits and licenses. These courses are available locally or found through our current listing of Nevada driver's ed programs.
Teen drivers (under 18) are expected to attend school when going through the licensing program.
Teens coming from out-of-state will transfer their permits within 30 days. The teen will file a Beginning Driver Experience Log (DLD130) if they're transferring another state's equivalent of a learner's permit or provisional license. Those 18+ and from out-of-state will forgo the driver's ed class during licensing.
A parent or guardian may accompany you to a local DMV when processing your learner's permit. Else, they will sign the financial responsibility section on the application.
Applying for Your Learner's Permit
Teens 15 ½ years old can apply for their Nevada learner's permit by doing the following:
Visit your local DMV with a parent or guardian
File the Driver's License, Driver Authorization Card, or Identification Card Application (DMV 002)
Provide proof of ID and SSN:

Birth Certificate, or
Social Security card, or

File the Certificate of Attendance form (DMV 301)
Pass your tests

Vision
Written

Pay the fees:

Licensing: $23.25
Testing: $26
You will receive your permit, by mail, in about 2 weeks' time.
About the Written Test
You will take a 25-question knowledge test during the application. This test examines your ability to acknowledge and answer road safety questions. We recommend reviewing your NV driver's manual or using online practice tests from approved third parties to improve your passing chances.
Pass these requirements and you can drive with a qualified parent, guardian, or driving trainer. This will let you gain the valuable behind-the-wheel experience needed when upgrading to a provisional.
Behind-the-Wheel Requirements
Getting behind-the-wheel experience is a requirement for those going through the GDL program.
Requirements include:
50 hours of driving practice (10 hours at night)
Finish a driver's ed course or 100 hours of driving practice (10 hours at night)

Note: 100 hours is available if a driver's ed course is further than 30 miles from you
Detail this experience with a written log, as you'll submit this in later licensing applications. Likewise, you will need a clean driving record for the past 6 months when applying for a teen license.
Getting a Provisional (Restricted) Driver's License
The restricted/provisional license is available to teens 16 years and older. This is essentially the adult license with a few driving restrictions until the teen turns 18. See below for details about applying for a full license as the steps are the same – minus a few requirements.
Getting an Unrestricted License in Nevada
Those holding a provisional can upgrade to an unrestricted license when they meet the criteria.
Criteria include:
Held a valid permit for at least six months
Completed their driver's ed course and got behind-the-wheel experience
Has a clean driving record in the six months before applying
Has no alcohol or drug convictions within the six months before applying
The teen will take a road test before applying. Appointments are available to those having passed the requirements (above) and completed their driver's education and behind-the-wheel experience. The vehicle requires insurance – the test may be retaken once every 30 days.
Here are the steps you'll take to get a new driver's license and a Nevada adult:
Go to a driving test location
Provide the following:

Instruction Permit
Proof of Identity
Driver's Education Certificate
Completed Beginning Driver Experience Log (DLD 130)
Application for Driving Privileges or ID Card (DMV 002)
Registered and Insured Vehicle

Take and pass your driving skills test
Return to a Nevada DMV location
Pay the $23.25 licensing fee
Those coming from out-of-state will follow these same steps when transferring their license if under 21 years old. Their license is mailed within 10 days to the address on file.
Driving Restrictions for the Newly Licensed
The first 6-months of your new license have a few restrictions, including:
Cannot drive the Las Vegas Strip and Downtown past 9 PM unless with an adult
Cannot drive in Las Vegas past 10 PM (Sun – Thu) or 12 AM (Fri – Sat)
Cannot drive in the Reno Downtown Gaming District past 9 PM unless with an adult
Cannot drive in Reno past 12 AM during the weekdays
You cannot transport any passenger under 18 except for immediate family during this timeframe. You may also only drive between 5 AM and 10 PM unless doing so for school or work.
Congratulations!
You've completed your journey in getting a Nevada driver's license.
Your license expires in 4 to 8 years, depending on your age and length of validity. Make sure to mark your calendars, as your license renewal will creep up in due time!
What's next? Consider registering a vehicle in your name.
You'll want auto insurance during the registration and throughout your time on the road. Check with local insurance providers or use our NV insurance guides for full details!