Nevada License Renewal: A Step-by-Step Guide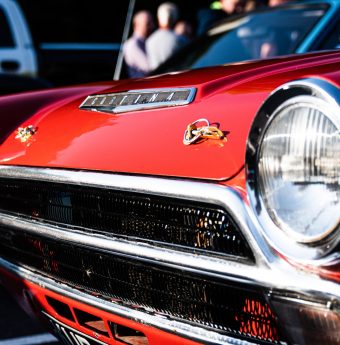 The Nevada Department of Motor Vehicles oversees the license renewal process. The state sends a notice detailing the date of your renewal and important information about your renewal legibility.
Drivers may check their license status through Nevada's website, too, if they didn't receive the notice.
You will renew your license every eight years unless you have licensing restrictions.
Renewals are available:
Drivers can renew their license up to 30 days after its expiration but will do so in person or by mail. Waiting beyond 31 days incurs a $10 late fee and in-person renewal. If you attempt renewing a license past 1 year, you will retake the written test – beyond four years and you will retake the road test.
The following shares a quick and easy guide to renewing your driver's license in Nevada.
How to Renew Your NV Driver's License
A valid NV driver's license is required if you drive on state roads and highways. Online, mail, and kiosk renewals are available for those with no more than 2 moving violations and whose license hasn't been suspended, revoked, or canceled within four years.
In-Person Renewals
Appointments are preferred but walk-ins are welcome when doing your renewal. Your renewal notice will state if you need to complete this action in person.
Locate your nearest NV DMV station
Provide your NV driver license
Pass any applicable tests:

Knowledge
Driving

Pay the renewal fees:
You'll receive your new license on the spot. You're now good to go!
Online Renewals
Your notice should indicate if you have the option of renewing online.
Visit the Nevada licensing website
Enter your identification code

Note: Located on the renewal notice

Follow the on-screen prompts
Complete your renewal application
Pay the renewal fees
You should receive your new information, by mail, in a week or two.
Mail Renewals
Mail renewals will have you send a payment to your local DMV. The DMV should have your documents on hand, making this an easy process.
Check if you can renew by mail by calling these numbers:
775-684-4560
877-368-7828
You will send a check, or money order or process payment using a credit or debit card.
Nevada License Renewal Fees and Taxes
The Nevada DMV accepts all forms of payments – average renewal fees are:
Under 65: $42.25
65 and Older: $23.25
Renewals for those under 65 last for eight years, and over 65 last for 4 years.
Find a Nevada Department of Motor Vehicles
Have questions about renewing your NV license or got other inquiries about driving in Nevada? Browse more NV DMV topics or use our NV DMV Directory to find an office near you!