Nevada Learner's Permit: A First-Time Teen Driver Guide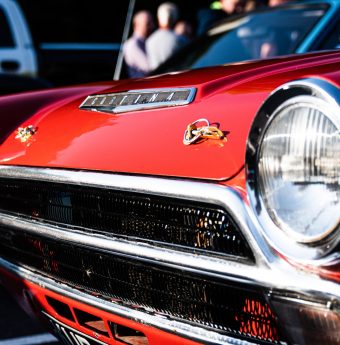 The Nevada Department of Motor Vehicles oversees the state's graduated licensing program. This program helps first-time drivers learn driving basics through knowledge testing, behind-the-wheel practice, and real-world experience under the supervision of a licensed adult.
Nevada's GDL program begins at 15 years old with a driver's education. At 15 ½, the teen can apply for their learner's permit.
This guide shares the steps and requirements needed to get a Nevada learner's permit.
Get a Learner's Permit in Nevada: How It's Done
The GDL program becomes available at age 15 and to residents of the state.
Any teen under 18 is required to take a driver's education course to obtain their learner's permit.
The driver's ed program lets teens, as early as 15, get behind-the-wheel experience and knowledge they'll use when applying for their permits and licenses. These courses are available locally or through our current Nevada driver's ed programs listing.
Teen drivers (under 18) are expected to attend school when going through the licensing program.
Teens coming from out-of-state will transfer their permits within 30 days. The teen will file a Beginning Driver Experience Log (DLD130) if they're transferring another state's equivalent of a learner's permit or provisional license. Those 18+ and from out-of-state will forgo the driver's ed class during licensing.
A parent or guardian may accompany you to a local DMV when processing your learner's permit. Else, they will sign the financial responsibility section on the application.
Applying for Your Learner's Permit
Teens 15 ½ years old can apply for their Nevada learner's permit by doing the following:
Visit your local DMV with a parent or guardian
File the Driver's License, Driver Authorization Card, or Identification Card Application (DMV 002)
Provide proof of ID and SSN:

Birth Certificate, or
Social Security card, or

File the Certificate of Attendance form (DMV 301)
Pass your tests

Vision
Written

Pay the fees:

Licensing: $23.25
Testing: $26
You will receive your permit, by mail, in about 2 weeks' time.
About the Written Test
You will take a 25-question knowledge test during the application. This test examines your ability to acknowledge and answer road safety questions. We recommend reviewing your NV driver's manual or using online practice tests from approved third parties to improve your passing chances.
Pass these requirements and you can drive with a qualified parent, guardian, or driving trainer. This will let you gain the valuable behind-the-wheel experience needed when upgrading to a provisional.
Behind-the-Wheel Requirements
Getting behind-the-wheel experience is a requirement for those going through the GDL program.
Requirements include:
50 hours of driving practice (10 hours at night)
Finish a driver's ed course or 100 hours of driving practice (10 hours at night)

Note: 100 hours is available if a driver's ed course is further than 30 miles from you
Detail this experience with a written log as you'll submit this in later licensing applications. Likewise, you will need a clean driving record for the past 6 months when applying for a teen license.
Upgrading to a Restricted NV License
Nevada doesn't have a provisional license like other states. Instead, learner's permit holders upgrade straight to their adult license. This comes with some restrictions, though.
Requirements include:
Be at least 16 years old
Have held a learner's permit for at least six months
Have completed 50 hours of behind-the-wheel practice
Completed a driver's education program
When ready, drivers will make an appointment for their driving test. Then, upon passing the test, you can finish upgrading to a provisional license. See our Arizona Unrestricted Licensing Guide for the full details when you're ready.