How to Renew Your Nevada Car Registration?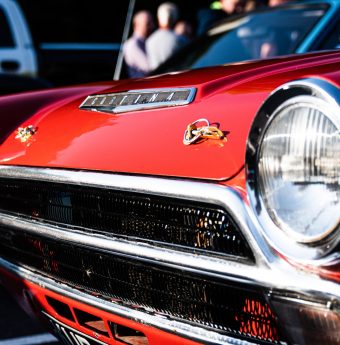 The Nevada Department of Motor Vehicles oversees your vehicle's registration renewal. You'll need to complete a renewal to continue driving. Your expiration depends on when you registered and is noted on the registration documents.
You should receive a renewal notice from the NV DMV before your vehicle's expiration. Or, make a note of its expiration which happens yearly within the month that it was registered. You can check with your local DMV for registry details or by visiting their website.
You can renew your vehicle's registration:
In-person
Online
By Mail
Via Kiosk
Failing to renew your car's registration can result in penalties. Given your license isn't suspended or you have other restrictions from completing it – use the sections below to complete the renewal steps.
Nevada Registration Renewal: Step-by-Step
Below, you'll learn how to process the Nevada car registration renewal. Each method shouldn't take long if you have documents ready and meet all requirements.
All vehicles must pass an emissions test before renewal.
After completing the emission test, you'll have up to 90 days to process your renewal. If you fail the test, you must make repairs and re-do the test before completing the renewal.
Renewing In-Person
You can renew your vehicle's registration at a DMV kiosk (see below) or emissions station. We recommend the DMV if you need to complete other transactions.
Here is what you'll do when renewing in person:
Present your NV driver's license
Show your Insurance Card
Pay the renewal fees
The DMV workers will find your information in their database to process the renewal. You may bring registration documents with you in case you feel they're needed.
Renewing Online
There are a few restrictions with online renewal – like:
You haven't updated your address with the DMV
An emissions inspection is required
Your license is suspended/revoked
The renewal notice shares information about doing an online renewal and eligibility.
Given you pass the requirements and have the documents ready:
Visit Nevada's MyDMV
Enter your vehicle details:

Renewal code, or:
License plate # and last 4-digits of the VIN

Follow the on-screen prompts
Pay the registration renewal fees

Or: Submit tax exemptions before processing

Print the confirmation
You should receive your certificate and detail by mail in a short while.
Renewing by Mail
Mail-in renewal is slower but provides a good alternative if you can't get online. Or if you rather avoid going to a DMV location. The process is basically the same as renewing in person but lets you change your address, claim tax exemptions, or renew if you're in the military or out-of-state.
Gather your renewal notice
Provide proof of applicable emissions inspection
Include a check or money order for fees (see below)
Mail your information to the address below:
Nevada Department of Motor Vehicles
Registration Renewal by Mail
P.O. Box 6900.
Carson City, NV 89702
You should receive your new registration documents in a week or two.
Renewing via Kiosks
Kiosks are available throughout certain areas of the state. When there, you will input your access code or the last 4-digits of the VIN. You must pass a smog test before completing the renewal, if applicable.
Find a kiosk near you: Nevada Kiosk Directory.
Nevada Vehicle Registration Fees and Taxes
Renewal fees are about the same as your registration fees – including:
Passenger vehicle: $33
Motorcycle: $33
Low-speed Vehicles: $10
Trucks:

Less than 6,000lbs: $33
Max Fee: $1,360
The tax rate depends on the following:
Ultimately, it's best to talk with a local DMV representative to get your finalized fees. You may have exemptions depending on your person and residency. Plus, your total fees may change depending on how many items you need to be processed when registering.
Congratulations, You're Done!
You've completed the NV vehicle registration renewal.
Keep track of your expiration date by writing it on your calendar. Otherwise, keep an eye out for the next time a renewal notice comes your way. Forgoing renewal can land you in trouble with fines and penalties, so don't let this lapse. Else, you may need to follow our suspended license guide!
And, as always, continue practicing safe driving.