Nevada Traffic Ticket Fines, Violations, and Penalties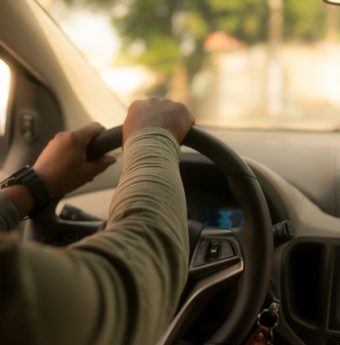 Getting a traffic ticket in Nevada will result in a fine and points on your driving record. Some traffic tickets include fines and additional penalties.
The type of traffic tickets will determine how to pay for them. The less severe violations can be settled informally, while the more severe infractions will require a court appearance. If you are convicted of multiple offenses quickly, you will lose your driving privileges.
Nevada Traffic Tickets & Point System
The Nevada point system is linked to traffic violations. Every time you get a ticket, points go on your driving record. Accumulating 12 points or more will cause a license suspension. Here are some citations and the points you will get:
Speeding: 1 – 5 points
Driving too slow: 2 points
Tailgating: 4 points
Passing a school bus with flashing lights: 4 points
Reckless driving: 8 points
These are some of the most common citations. Visit the Nevada DMV website to get the full list of violations and points.
Traffic Tickets & Payments
When you pay a traffic ticket, you enter a guilty plea even if you disagree with the officer who gave you the citation. You can settle less severe violations by not appearing in court. You can pay for your ticket:
Online
By phone
By mail OR
In-person
The fine per ticket will vary. If any of the options above can not pay for the ticket you receive, you must appear in court.
Challenge Your Traffic Tickets
You can challenge your traffic ticket if you believe you can beat paying the fine. To challenge it, show up on the date printed on the ticket. Submit a not-guilty plea and ask for a hearing. Once you have a date, you can hire an attorney to defend you or represent yourself.
Keep in mind if you lose the hearing, you must pay the ticket fine and any additional fines the court can impose. You can also have your license revoked.
Lost Your Traffic Ticket?
If you cannot find your traffic ticket and are unclear about when to pay, you can contact the county traffic court and get the information. You must provide your name and any details about the ticket.
You can also go to the Nevada DMV website for your ticket information. You must have an account, or you can create one. Once you do, provide your information to get the ticket information.
Reinstate Your Driver's License
You can apply to reinstate your driver's license. However, you must complete all the requirements before you apply. If your license suspension was the result of traffic tickets, you must finish the DMV administrative penalties. For license suspension as a result of a DUI, you must fulfill both administrative and criminal penalties.
Once you do, provide your proof and pay all the fees for reinstatement. With approval, you will get your driving privileges back.